Is Car Insurance a Necessity?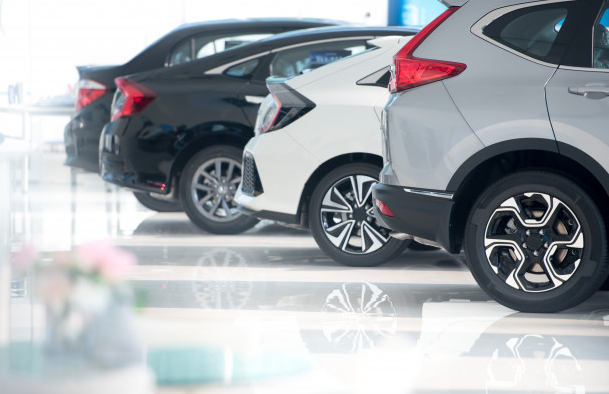 In 2015, over 400,000 cars, SUVs, vans, and other vehicle types were sold in the Philippines. In five years, the car and automotive industry in the country is eyeing to sell over 500,000 units in 2020. According to recorded data, while 47% of Filipino households remain to be car-less, 38% own one vehicle, while another 16% have more than one car. In fact, the region with the highest car sales in the first quarter of 2017 remains to be its capital, Metro Manila. The evening news is not complete without traffic reports, especially during rush hours. The heavy flow or non-moving traffic in the capital's major roads lead to the whole 'Carmaggedon' phenomenon, which is a "natural" thing nowadays. In fact, according to reports by the Inquirer, EDSA accommodates more than two million vehicles on a daily basis. And, if you take this avenue to work, you're exposed to more than 27,000 public utility buses that figure in the worst traffic accidents.
With these figures, is car insurance really a necessity?
To determine whether you need car insurance, you need to know that the Philippine Constitution orders every car registered to get a basic Compulsory Third Party Liability (CTPL) car insurance to protect against possible liabilities to third parties. According to the Insurance Code of the Philippines, a third party is defined as any person other than a passenger, family member, or household member of the vehicle owner. It is one of the requirements for registering your vehicle for the Land Transportation Office. The CPTL basically covers and protects pedestrians from potential damages or injuries that arise from the use of the insured car in case road accidents happen. This is compulsory and covers any bodily injuries or deaths caused for of up to P100,000. However, CTPL does not cover loss or damages to property and is very limited in this regard.
Meanwhile, for those who want to protect their vehicles, there are many types of car insurance they can get. One of the most ideal ones is the comprehensive car insurance, offered by many non-life insurance companies in the country. It has a wide coverage and insures you against damage, car theft, liabilities caused by collisions, fire, malicious acts, natural disasters and catastrophes, and personal accident insurance of the passenger.  This type of insurance is not mandatory, and no law in the country obliges car owners to get one. True enough, you are liable for your own belongings. But, should car owners insure their cars?
It is an understatement to say that risk is an everyday reality. Accidents—in all forms, shapes, and intensities can happen any day to anyone. Some meet unfortunate events on the road as they were driving to work, or coming home. Once you're driving, you expose yourself to a constant risk that indeed, you do not have direct control of.
Speaking of the things that humans can't control, the Philippines, being a tropical country, experiences its fair share of good and bad weather annually. The country is not a stranger to droughts, moreover, it has gone through some of the worst typhoons and storms in recorded history, and an average of 9 tropical storms in a year. Add to that the reality that the country, specifically Manila, is low-lying that it is easily drowned during the rainy season. Flooding is also one of the natural disasters problematized by car owners.
With all these probable realities, it just makes more sense than car owners in the country prepare for the worst by getting themselves comprehensive car insurance. As the popular saying goes, it is better to be safe than sorry. Can you imagine doing all the legwork once these disasters happen to your car—without insurance? Instead of lining up long lines, waiting for a gazillion government offices to stamp all the paper works needed, why not just relax at home and let the insurance company do all the work? Depending on your coverage, they'll even foot the hospital bills in case any passengers got injured in the accident.
It goes without saying that car insurance is a necessity, especially in the Philippines. After all, most Filipinos find that one of the most prized possessions in their cars. In fact, one study revealed that 72% of Filipino car owners give importance to their cars and view them as a status symbol. It is just right to spend amounts of money to protect it, rather than spend much more trying to repair it. Moreover, consider car insurance as a long term investment for the safety and protection of you, and your family as well.