How to Get Insurance for Second Hand Vehicles?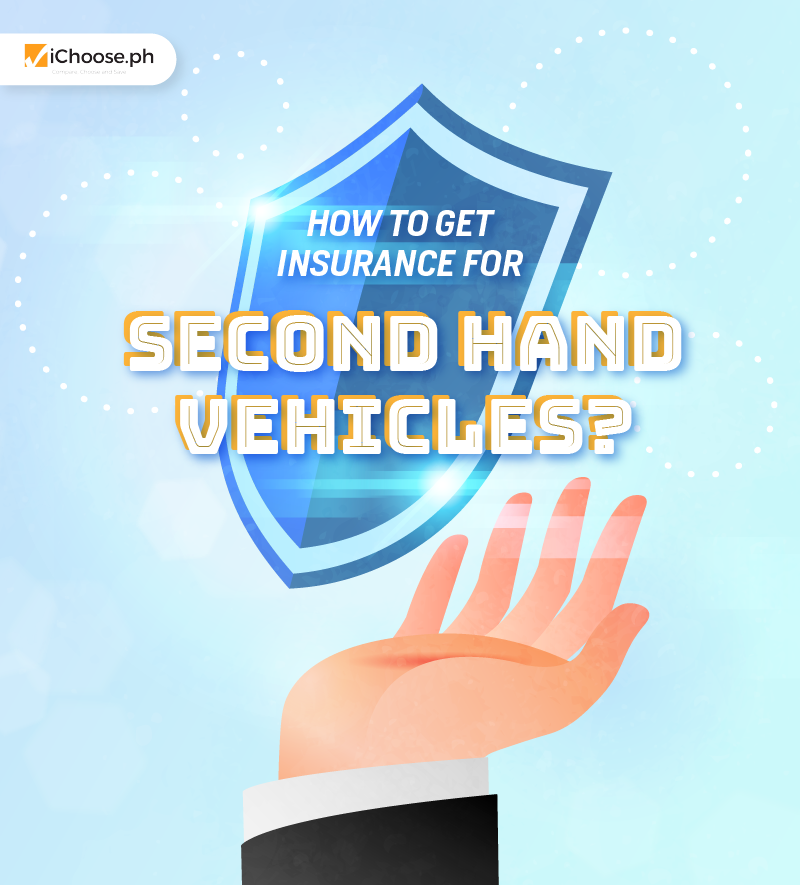 Insuring your vehicle is imperative, regardless of whether it is brand new or second-hand vehicles. You must have compulsory third-party liability or CTPL insurance before registering your vehicle or renewing its registration at the Land Transportation Office (LTO). Such type of insurance policy financially protects you against liabilities to affected third parties during an accident.
Accordingly, a comprehensive car insurance Ph policy can give you complete coverage against a range of financial liabilities. This means that your insurance will not only pay for medical bills and repair costs of the third parties and their property or vehicle but also pay for yours. And apart from financial coverage for accidents or collision incidents, comprehensive car insurance also covers costs for damages and losses due to theft, fire and explosions, natural disasters (Acts of God), and malicious act by third parties.
Ways to Insure Your Second-Hand Vehicles
Keeping the existing car insurance policy is easier to ensure financial protection for your second-hand vehicle. But this is only applicable if the previous owner has not canceled the vehicle's policy.
If you prefer to retain your vehicle's insurance policy, the previous owner will have to get approval from the insurance provider to transfer the policy to your name. Then, when the request is approved, the insurance company will issue an endorsement by transferring the insurance policy to your name, and you will have to pay the insurance premium.
On the other hand, you can also get a new car insurance policy for your newly bought second-hand vehicle. This will require more work and consideration, but it can allow you to get an insurance policy with all the coverage you need at a more affordable price.
Process of Getting a New Car Insurance Policy
The process of acquiring auto insurance for a used vehicle is pretty similar to getting insurance for a brand-new car:
You will have to choose your insurance provider and the coverage you need.
Submit all the documents needed to apply for car insurance. Typically, insurers ask for:
Photocopy of the Original Receipt (OR)
Notarized Deed of Sale of the vehicle with your name
Certificate of Registration (CR) of the car bearing your name
Driver's License
Valid Government ID
Choose your preferred payment method.
Wait for your insurer to approve your policy.
But before proceeding with these processes, you will first have to determine if your car can be insured.
Insurance companies generally do not approve insurance coverage for all used vehicles. They consider various factors before providing coverage for second-hand auto. Such include:
Vehicle Age and Condition – insurance companies usually cover cars aged ten years and below and are in good working conditions – does not show any signs of wearing and runs optimally on the road.
Car Repair History – insurers also look at the vehicle's history or records of repairs. They typically approve a car for coverage if it never got repaired due to an accident or has a few or no repairs.
Vehicle Modifications – some vehicle modifications are not covered in standard car insurance policies; thus, insurance providers typically check if the car has one they need to be aware of.
Repair Costs and Availability of Spare Parts – insurance companies will not provide insurance coverage to vehicles they deem to have higher repair costs than their market value. They may not approve coverage if the car's components are expensive and hard to come by.
These are not only used to determine if your vehicle can be insured, but insurance providers also use them, along with other factors, to calculate your payable premium rate.
How to Select the Right Insurance Provider and Policy?
Accordingly, after checking if you can get insurance for your second-hand car, you should shop around and compare car insurance Ph to have the best car insurance.
You are finding the insurance policy with the ideal coverage for pre-owned units, and the best payable premium rate does not have to be tedious and time-consuming. You can leverage the internet and car insurance comparison websites like iChoose PH to swiftly and effortlessly acquire insurance quotes from various insurance companies.
iChoose PH is the leading car insurance comparison website in the Philippines. It helps car owners to get a policy that provides all their needed car insurance coverage and fits their budget. Visit our website at iChoose.ph to view unbiased quotations from some of the leading insurance companies in the industry.
Read More: 5 Reasons Why You Should Consider Buying Second-Hand Cars [Infographic]