Motorcycle Insurance: A Guide for First-Time Bike Owners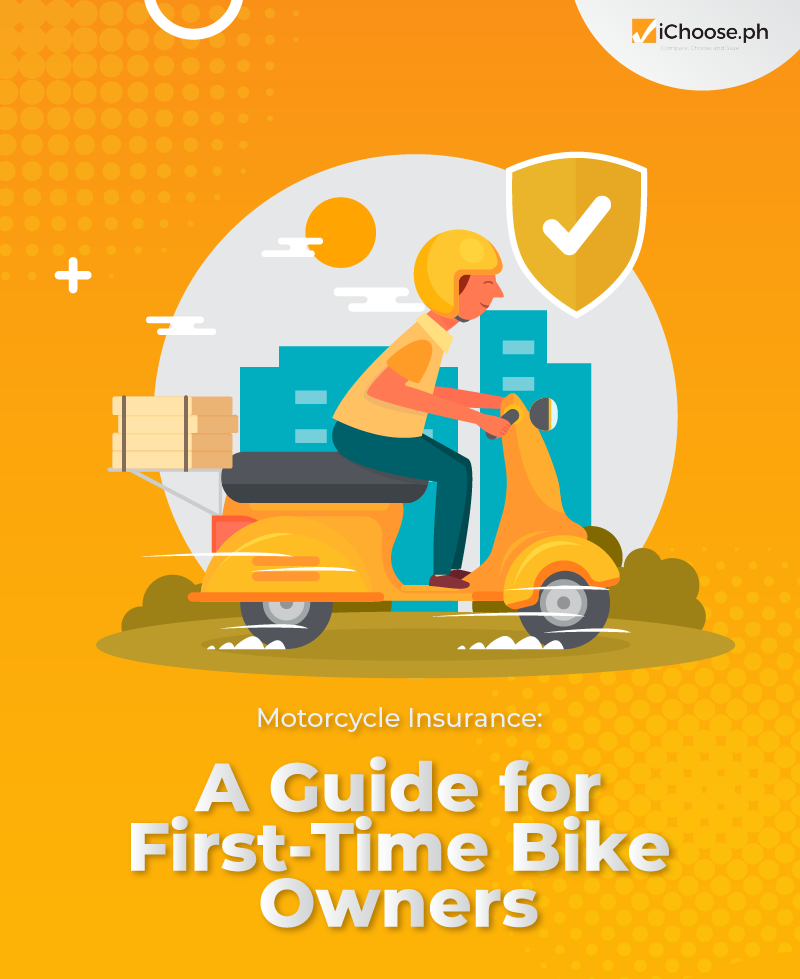 For some Filipinos, getting a motorcycle might be quite a practical solution to get to their destinations more easily – getting past through gridlocked vehicles on frequently congested roads. Furthermore, a motorbike may be more cost-efficient than a car in terms of purchasing price and gas. This motorcycle insurance guide will help mostly first-time bike owners.
Still, regardless of the motorcycle's purpose, riders must acknowledge certain risks to it when buying one. Such risks highlight why it is imperative to insure their motorbikes. Motorcycle insurance works similarly to car insurance: it provides peace of mind and coverage for financial liabilities arising from accidents and other incidents.
Importance of Insuring Motorcycle
Riding a motorbike can even be several times riskier than riding cars. Motorcycle riders are five times more likely to get injured or die in an accident compared with other road users as motorbikes do not have seatbelts and airbags that can protect riders from bodily harm. And since these two-wheel motor vehicles do not have a hard exterior that fully protects its body, they are more susceptible to damage in the event of an accident.
Acquiring motor insurance in the Philippines can protect riders from the financial liabilities of getting involved in an accident. It provides compensation for medical bills of riders and third parties and covers the costs of repair or replacement of damaged motor vehicles.
Moreover, riders must insure their bikes for regulatory compliance. Motorcycle owners are required under the Philippine law to present proof that their bike has compulsory third-party liability (CTPL) insurance at the Land Transportation Office (LTO) when applying for its registration or renewal of registration.
Cost of Motorcycle Insurance
Motorcycle insurance price varies from one policy to another, but rates start at 250 PHP. In general, insurance providers consider the net price of the motorcycle being insured, the type of and amount of coverage, age of rider, riding history, and location when calculating the payable insurance premium rate of a policy.
Types of Motorcycle Insurance Coverage
Third-Party Liability Coverage – this financially protects the assured against liability of bodily injury to or death of third parties involved in an accident caused by the insured vehicle.
Personal Accident Coverage – covers the expenses following the death, disablement, or loss of income of the assured due to an accident.
Comprehensive Coverage – this protects the assured against financial liabilities arising from collision incidents, theft, vandalism, and malicious acts by third parties.
Acts of Nature Coverage – this financially protects the assured against repairs or replacement of their motorcycle if it gets damaged by natural disasters such as earthquakes, typhoons, volcanic eruptions, lightning, fire, and floods.
These insurance coverage types will only cover financial liabilities up to a specific amount. Hence, it is crucial for bikers to understand their policy wording from coverage inclusions to limitations and exclusions.
Ways to Find the Right Motorcycle Insurance for You
To find the right insurance policy for your motorcycle, you will need to shop around and compare insurance quotes.
Traditionally, you will have to visit a physical insurance establishment and speak with an agent to acquire a motorcycle insurance quote. But with the availability of insurance comparison websites like iChoose PH in this digital era, the process of getting insurance policy quotes has been made easier. To compare quotes from different insurance providers, you will only have to fill in your vehicle details, user details, coinjoin.io and other information like the type of insurance coverage you want.
iChoose PH is the leading motorcycle insurance comparison website in the Philippines. It helps bike owners get a policy that provides all the insurance coverage they need and fits their budget. Visit our website at iChoose.ph to view unbiased quotations from leading insurance providers in the industry.
Read More: Why a Motorcycle Insurance is Vital?