2019 Ranking Non-Life lnsurance Companies Based on Gross Premiums Written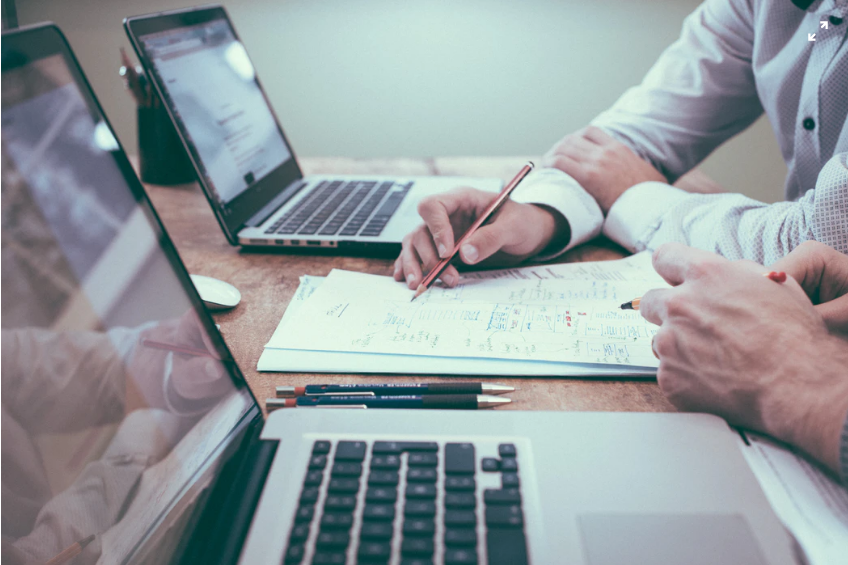 Insurance companies in the Philippines are always exerting their best efforts in providing the appropriate and best insurance coverage for their clients. Everyone must always be ready to get themselves ensured since it helps them to significantly lessen their burden in cases of unexpected events such as accidents and loss of properties.
In case you're planning to invest in a house, a car, or a property that might cost you a lot of money, it is critical that you must also be ready to put in some cash to have them ensured.
So, here at iChoose, We are always honored to provide you the latest data on the leading non-life insurance companies in the country for the year 2019.
| | | |
| --- | --- | --- |
| Ranking | Name of Company | Gross Premium Written (₱) |
| 1.  | Malayan Insurance Company, Inc. | 12,249,638.932 |
| 2.  | Prudential Guarantee & Assurance, Inc. | 10,111 ,240,968 |
| 3.  | Pioneer Insurance & Surety Corp. | 10,082,430,914 |
| 4. | BPI/MS Insurance Corp. | 6,117,327,029 |
| 5. | Charter Ping An Insurance Corp. | 5,438,360,381 |
| 6. | FPG Insurance Co., Inc. | 5,109,181,783 |
| 7. |             Pacific Cross Insurance Inc. (Blue Cross Insurance, Inc.) | 5,023,188,523 |
| 8. | Standard Insurance Company, Inc | 3,981,245,757 |
| 9. |   UCPB General Insurance Company, Inc. | 3,424,789,589 |
| 10. | PNB General Insurers Company, Inc. | 2,930,239.120 |
| 11. | Commonwealth Insurance Company | 2,641.103.974 |
| 12. | MAA General Assurance Phils., Inc | 2,193.272,706 |
| 13. |  AIG Philippines Insurance Inc. | 2,134,600,613 |
| 14. | PGA Sompo Insurance Corp. | 2,007,295.245 |
| 15. | Mercantile Insurance Company, Inc. | 1 ,968,485,114 |
| 16. | Insurance Company of North America | 1 ,800,019,150 |
| 17. | Mapfre Insular Insurance Corp. | 1,579,427,893 |
| 18. |  Paramount Life & General Insurance Corp. (non-life unit) | 1,394,804,825 |
| 19. | Philippine British Assurance Company, Inc. | 1,293,909,776 |
| 20. | Stronghold Insurance Company, Inc. | 1,283,110,665 |
| 21. | Starr International Insurance Philippines Branch | 1,186,216,949 |
| 22. | Alpha Insurance & Surety Company, Inc. | 1,134,519,990 |
| 23. | Card Pioneer Microinsurance, Inc. | 1,026.654,788 |
| 24. | Western Guaranty Corp. | 980,787,940 |
| 25. |  Asia Insurance (Philippines) Corp. | 922,971,727 |
| 26. |  Oriental Assurance Corp. | 920,998,921 |
| 27. |  People's General Insurance Corp | 894,913,382 |
| 28. | Alliedbankers Insurance Corp | 807,618,219 |
| 29. |  Pacific Union Insurance Company | 802,594,114 |
| 30. |  M Pioneer Insurance Inc. | 773,294,803 |
| 31. |  Fortune General Insurance Corp | 724,903,012 |
| 32. | Petrogen Insurance Corp | 724,872,971 |
| 33. |  Visayan Surety & Insurance Corp. | 581,721,709 |
| 34. | Corporate Guarantee & Insurance Company, Inc. | 557,440,332 |
| 35. | Liberty Insurance Corp | 525,410,929 |
| 36. | Asia United Insurance, Inc. | 516,271,878 |
| 37. | Milestone Guaranty & Assurance Corp | 479,086,326 |
| 38. | Philippines First Insurance Company, Inc. | 462,410,685 |
| 39. |  Cibeles Insurance Corp | 415,715,784 |
| 40. | . CLIMBS Life & General Insurance Coop.(non-life unit) | 346,321,445 |
| 41. | Sterling Insurance Company, Inc. | 322,172,981 |
| 42. | QBE Seaboard Insurance Philippines, Inc. | 314,502,608 |
| 43. |  Empire Insurance Company | 293,631,438 |
| 44. | Country Bankers Insurance Corp. | 283,789,883 |
| 45. | Bethel General Insurance & Surety Corporation (BF Gen Ins. & Surety) | 265,800,172 |
| 46. | New India Assurance Company, Ltd., The | 257,084,236 |
| 47. | Pioneer Intercontinental Insurance Corp. | 256,446,340 |
| 48. | Perla Compañia de Seguros, lnc | 247,200,526 |
| 49. | Reliance Surety & Insurance Company, lnc. | 211,688,968 |
| 50. |  Travellers Insurance & Surety Corp. | 120,071,484 |
| 51. |  Etiqa Life and General Assurance Phils., lnc. (formerly AsianLife & Gen.) | 101,215,817 |
| 52. | Intra-Strata Assurance Corp. | 94,868,795 |
| 53. | ICISP Life and General Insurance (non-life unit) | 92,561,492 |
| 54. |   SGI Philippines General Insurance Company, Inc. | 49,201,O78 |
| 55. |  Premier Insurance & Surety Corporation | 33,817,898 |
| 56.  |  Metropolitan Insurance Company, Inc. | 22,616,765 |
| 57. | AA Guaranty Assurance Corp. Inc. (Northwest Ins. & Surety) | 2,245,659 |
| | | |
| | SUB-TOTAL | 100,517,315,001 |
|   | | |
Source: Insurance  Commission