Why an Insurance Company Would Cancel Your Policy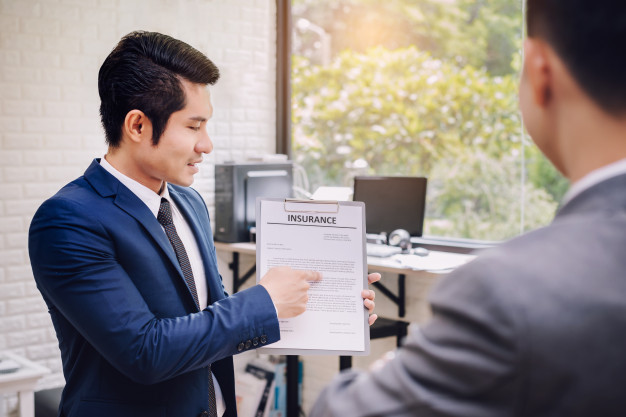 Insurance plays a vital role in your financial well-being, which protects you and your family in times of great need for financial assistance. As you move through life, it stresses the importance of insurance in a long-term plan.
Today, many factors can leave you in financial ruin if you are not adequately insured. No matter your situation as a professional, employee, or business owner, an unexpected situation can unravel quickly, leaving you in significant financial hardship.
In building a solid financial footing, the key is to ensure that insurance will take care of you in accidents and disasters while supporting your future endeavors.
You can get anything you feel the need to insure, including your life, health, and property. At the very least, it is essential to have health insurance and life insurance ph.
After the issuance of your insurance policy, the insurance company has no right to cancel the policy except for reasons indicated explicitly in the policy.
Different types of insurance policies are available for customers, each one with varying provisions for cancelation. Depending on the state you are in, an insurance company will provide a notice of cancelation, which is typically at least 30 days prior to the end of the policy term.
You might want to avoid such a situation as it can bring a significant amount of stress and inconvenience. Below are some of the reasons why an insurance company could cancel your policy.
Non-Payment
Paying your premiums is the most crucial aspect of ensuring financial security and, by far, the most common basis for insurance companies to cancel a policy. Regardless of why you miss out on the due date or just stopped paying altogether, an insurance company has the right to get your insurance policy revoked.
Cancellation for non-payment can present consequences that can make it harder for you to get another insurance policy. To prevent such hassle, take immediate action upon receiving the notice of cancellation. Contact your insurance representative to explain your current circumstances and ask them for consideration. Some insurance providers might arrange a new payment term and be willing enough to work something out for you.
Fraud
Lying on an application for any insurance can have terrible consequences. It is a serious offense that is not only subject to policy cancellation but also against the law. Examples of fraud include falsifying insurance claim documents, staging a car accident or vehicle theft, medical billing fraud, and disaster fraud. Many write false information in their car insurance ph application and suffer an increased insurance rate.
If an insurer caught wind of fraudulent activities, an investigation would commence and pursue criminal charges against a fraudster if necessary. Furthermore, insurance fraud is a lot more common than you think. Policyholders are not the only ones who can commit deceptive acts but also insurance agents and agencies. It is highly likely that insurance fraud cases will increase over time as many criminals look for ways to profit themselves, primarily with the ongoing pandemic.
Frequent Claims
Filing multiple claims can be another reason for the cancelation of policy. However, it is less usual than the reasons mentioned above. It is common with home insurance Philippines as filing numerous claims can mislead the insurer into thinking that many risks are in your home, resulting in charging a higher amount of premiums.
Criminal Record
Having a criminal record can harm one's life and can also affect one's insurance. Many insurance providers use the risk associated with an individual as a basis for pricing their premiums. As part of the claim process, the insurer will ask questions regarding the details of a policy holder's criminal record, if there is any.
If you refuse to do so, the insurance company will not pay any claims that you filed. During the policy duration, your insurer will require you to inform them of any significant changes in your life. If you did not disclose any information about your conviction, chances are they will not ask. In the worst case, upon finding out about your conviction, the insurance company will immediately cancel your policy or increase your premium.
Material Change
It is necessary to inform your insurer about any significant changes in your life in a timely fashion. A material change refers to the substantial and continuing change to your situation that directly affects the risk involved to insure your property.
Failing to report your material change can affect and cancel your coverage, given that the risk has not been able to be appropriately assessed.
You always have the option to cancel your policy if you decide that it will no longer benefit you. However, some cancellations may be out of your control, depending on your circumstances. Cancelation of your policy can result in a lapse in your coverage. Also, looking for a new provider willing to get you insured is a hassle and requires significant effort.
If your insurance plan is about to be canceled, your insurer will surely provide you advance notice. Regardless of why your insurance was canceled, reinstating your policy might take some time to process that will give you headaches and significant stress. Visiting a comparison website insurance Philippines can give you better choices in choosing coverage for you.