Automotive Tech Tools to Have a Safe and Fun Driving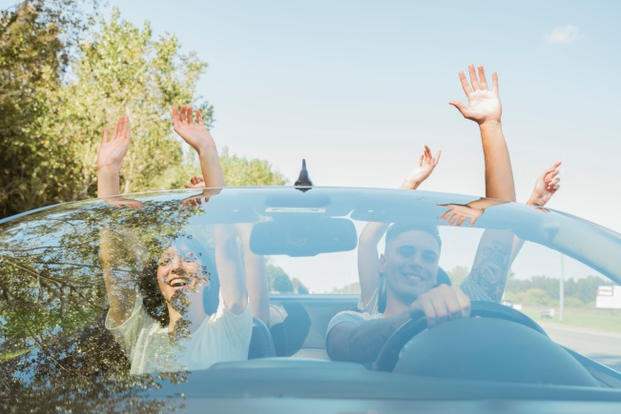 Perhaps one of the best perks of living in today's world is that we are now enjoying some of the technological breakthroughs that are seemingly impossible in the past. Convenience has always been the top priority in order to make our lives much more comfortable and easier.
As for the Automotive industry, certain tools have been introduced in the market to minimize the risks of road accidents and at the same time make the driving experience more worthwhile.
This article will discuss some of the automotive tech tools to have safe and fun driving.
Truck Tool Boxes
Having a trusty truck toolbox lying inside your vehicle is a true mark of a responsible driver. It's more like a first-aid kit for your car. It is always much better for you to have enough storage for those tools that you'll need in case your car suddenly stops in the middle of nowhere while traveling.
DashCam
Dashcams or dashboard cameras have been gaining popularity nowadays due to their ability to capture the driving experience. This camera is specially designed to be mounted on the dashboard of your car that records images and sounds as you drive.
Having a dashcam can pose many benefits. Aside from being a nifty gadget to document road trips and catch every memorable experience, dash cams can also be used as viable evidence for unexpected accidents and auto-insurance claims.
Car Responsive Features
Most of the vehicular accidents, especially those resulting in unfortunate fatalities were all caused by human error. Fortunately, several auto-technologies were developed to limit or even mitigate human errors through some features that make the car responsive to potential dangers.
Notable examples include the following:
Adaptive Cruise Control – Enables the vehicle to sense upcoming obstacles on the road and automatically adjusts the car's speed to maintain a safe following distance.
Anti-Lock Braking System (ABS) – As the name suggests, ABS allows the braking system to work as efficiently as possible for situations like emergency brakes.
Adaptive Headlights – Helps the driver to get better visibility on the road at night, especially on dark and curved terrains.
Drowsy Driving Alert Systems
Getting sleepy while driving is also one of the major causes of car crashes every year. In fact, it could even be more dangerous than drunk driving. Whatever the reason might be, drowsing driver alert systems are there to prevent drivers from falling asleep as well as enhances attentiveness to the driving tasks.
In-Car Coffee Machine
The last one on this list might be a bit shocking to some but having a built-in coffee machine on your car saves you a lot of troubles. Coffee stimulates your brain to be more active hence improving your focus while on the road. Second is that it helps you conserve more time so that you don't have to stop over a convenience store just to grab a cup of joe. However, always remember to drink in moderation.