8 Frequently Asked Questions About Auto Insurance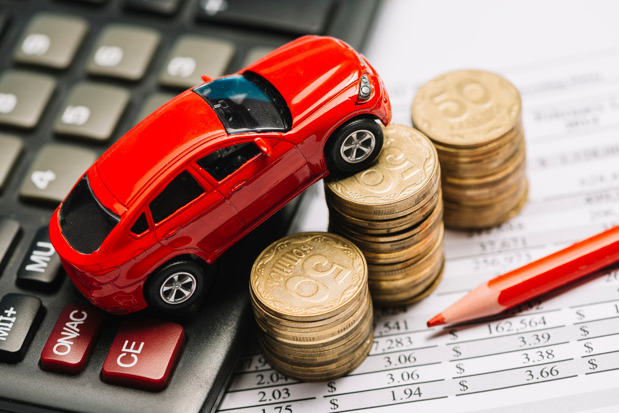 Car insurances are a big deal for every car owner out there, but many still carry questions about car insurance – especially those who are new to owning vehicles. And it's perfectly understandable – we've all been newbies before and asking questions is a normal thing. But with so many sources of information out there, it can be confusing who you should believe… or if what they're saying holds any truth at all.
Here are the top frequently asked questions that all of us have had before, and we took the time to answer your most pressing questions:
Why do I need car insurance?
In many countries across the world, even in the Philippines, it's illegal to drive with no car insurance. The Insurance Code of the Philippines (Presidential Decree No. 612), as well as the 1987 Constitution of the Philippines, makes it compulsory for every car owner to purchase third-party liability insurance.
But legal requirements aside, you'll want to have car insurance so you can have peace of mind for when you need to answer for things such as car accidents, especially when a third party is involved. Without insurance covering your car, you'll have to pay for the damages and repairs all by yourself. Auto insurance answers that burden for you, however, if you've availed of one.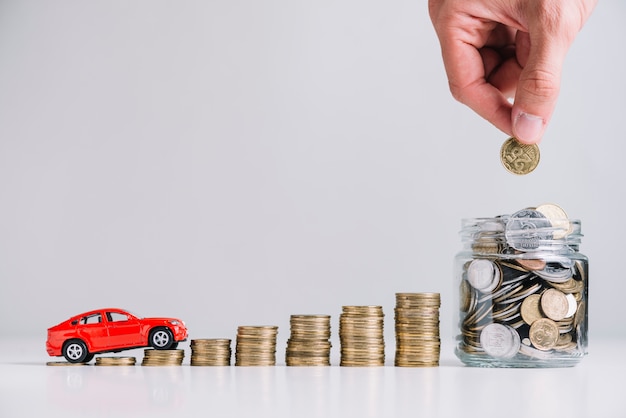 What sort of auto insurances is available for me?
There are varying types of auto insurances that can cover you, all with their own specific set of circumstances that they cover. We have a guide on what you need to know about each one, but to give you an introduction, here are the types of auto coverage that you can get:
Compulsory Third-Party Liability Insurance
Comprehensive Car Insurance
Additional Types (Acts of God/Nature, Personal Accident, Medical Reimbursement, Riot, Upgrade, Loss of Use, Roadside Service)
Can I avail of additional auto insurance on top of my CTPL/Comprehensive Car Insurance?
Yes! In fact, it's advisable that you have additional coverage to make up for what the CTPL and the Comprehensive Car Insurance don't cover. For instance, the CTPL only covers the third party (people who are not your family or relatives) in the event that they are caught in an accident with you or because of you. Comprehensive car insurance covers many other aspects, but they may not cover enough. You may need additional insurances like Acts of God/Acts of Nature insurance if you are living in a disaster-prone area, or Riot insurance if you live near riot-centric areas.
How can I determine the car insurance policy that's right for me?
Not all car insurances are equal, and so are your circumstances. To choose the car insurance policy that will give you the best, DON'T says yes to the first insurance company that offers you one. Doing so has a good chance of you running into the disappointment of the lacking coverage or the conditions that you need to meet just to continue being covered.
Instead, follow our guide on finding the right car insurance policy for you. It may take a bit of effort and time considering that you're trying to weigh in all your options and concerns, but trust that this won't be in vain. This is, after all, a matter of your security, money, and wellbeing, so extra scrutiny really works.
To give you extra peace of mind, finding your optimal car insurance is easy with iChoose.ph. We allocated all our customers with their own claims manager, ensuring a faster and smoother claims process for everyone.
What is Risk Assessment and why is it important?
The insurance rate you're offered by the company is based on several factors that comprise how much of a "risk" do you pose to the company. Simply put, this is the assessment of how likely you will be involved in an accident and make a claim. Things such as where you live, where you drive, the hazards you face in those areas, and any other conditions (susceptibility to natural damage, driving purpose, etc.) are taken into consideration when determining your rate.
Risk assessment is important because insurance companies will base their insurance rates on these factors. The more of a risk you are in or you pose, the higher your rate will be.
What are deductibles?
The deductible is the amount to be shouldered by the insured before their claims are processed. The insurance company then shoulders the rest. In the Philippines, the following are the standard deductibles under the Motor Tariff:
Private car – a minimum of Php2,000 or 0.5% of sum insured, whichever is higher.
Commercial vehicles – a minimum of Php3,000 or 1.0% of sum insured, whichever is higher.
What are my payment options? Can I pay for my car insurance in installment?
While car insurance can be expensive and many might not have the money on hand to pay for it upfront, some companies so have payment options that can help put some ease into your payment. Most insurers offer affordable installment plans options – it's just a matter of inquiring about your options, especially if you know that it'll be problematic to pay for your insurance annually.
If I let someone else drive my car, will my insurance cover them too?
Yes. When you lend your car, you also lend your insurance to whoever is on the wheel. If you lend your car to a licensed driver, it is your policy that will respond in case of an insured loss and likewise, your policy will carry the claim.
Have any more questions we didn't cover? No worries – you can get the answers your need with us! With over 50 years of combined knowledge and experience in the car insurance industry, iChoose.ph – the first car insurance comparison site in the Philippines and is proudly Filipino-owned, managed and maintained – will deliver service built with integrity, knowledge, and pure service for Filipinos.