Filing a Car Insurance Claim In Case You Are Injured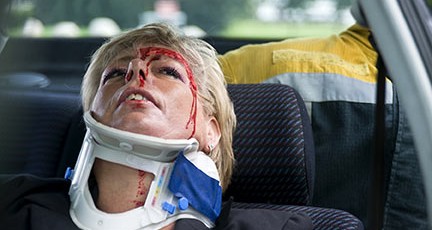 Modern cars are designed with a great number of safety features. These safety features help prevent casualties in an event of a collision. Airbags to seat belts are among the safety parameters of cars today. However, there are still some instances when crashes are so hard wherein injuries still happen.
Just how much do you need to have in your bank account to cover for these types of accidents? Hospital bills could go by the thousands. And given the absence of public hospitals with superb services, you may have no other choice but to go to a private hospital. This direction can drain your savings. Of course, you don't want this to happen to you.
Now, how do you avoid this? Among the many precautions that you could take with you is a car insurance policy. With the help of car insurance companies, not only will you be able to save your car, you'll be able to get health and medical assistance after the accident.
Personal accident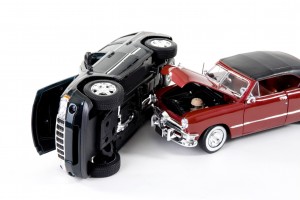 Among the reasons why you want to purchase comprehensive car insurance, is the fact that you could have the personal accident coverage included in your policy. If you'll get injured from driving, this allows you to reimburse a part of the expenses that came from treatments.
How do you file a claim?
So how do you file a claim? First, you need to have all the details necessary which could paint a clear picture of the car insurance company of what occurred during the accident. To do this, you'll need the help of the police. A traffic accident report is highly valuable in this scenario.
Next, you'll need to have all the medical records that could prove that you've undergone treatment. Most likely, you'll be getting a portion of the total bill, depending on your policy, which is most likely based on your premium. Aside from medical records, you will also need to have your policy number ready.
You have to understand that filing your claims will not always give you what you need. Car insurance companies are also careful, when it comes to assessing the entire case. Are you the one at fault? Or did your HMO cover for the expenses? This being said, you need to account for every expense that is related to confinement and treatment. This way, you'll somehow get assistance from the car insurance company.
How to have a stress free claim?
In order to have stress free claim, you want to cover all bases from the start. Affordable car insurance may not always be the best option. This is where the leading car insurance comparison in the Philippines makes a huge difference. With the help of iChoose.ph, you'll be able to evaluate which company offers the best coverage. Instead of just going for the cheapest car insurance premium, it is highly suggested that you take into consideration how it can help you in case you encounter trouble in your car. Asking questions with the car insurance companies is a great way to learn about these companies.