Why Filipinos Need Acts of God Coverage?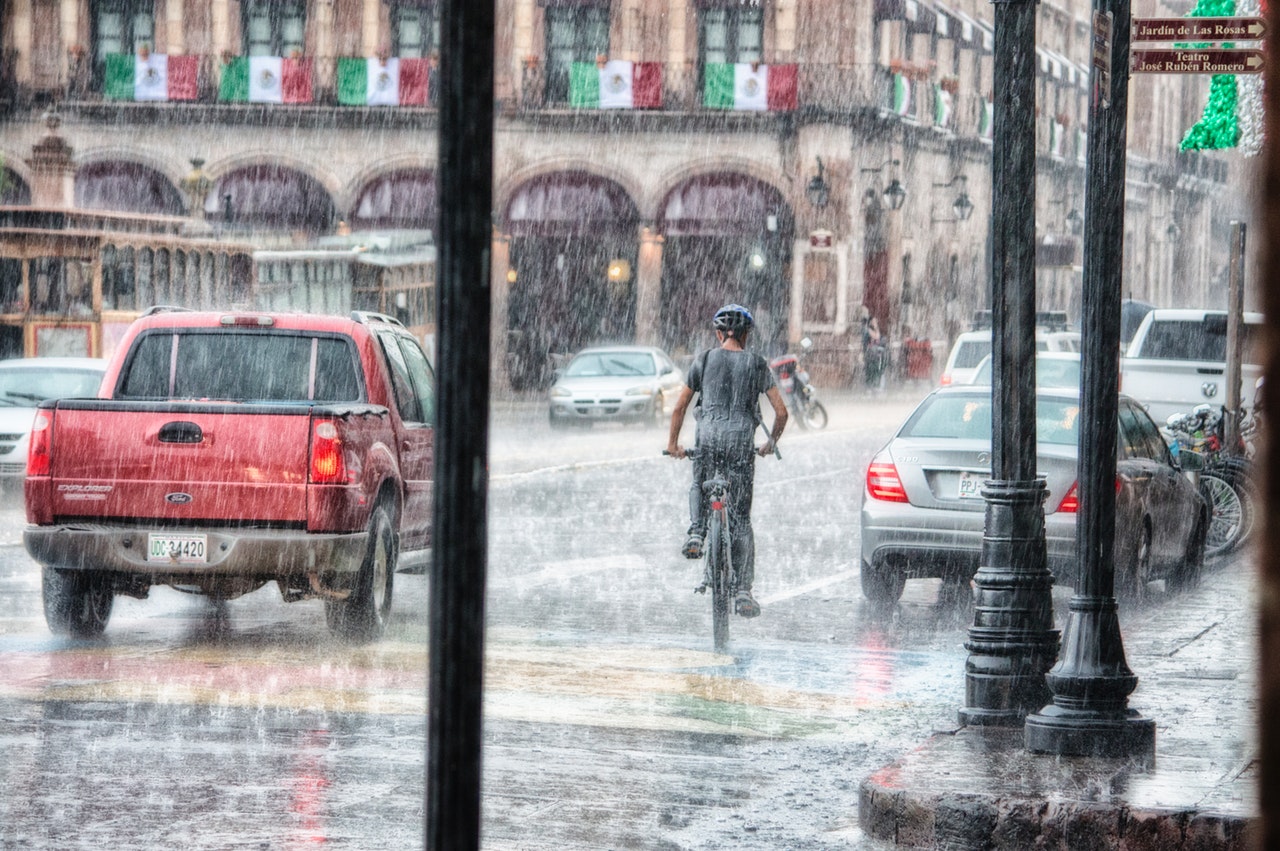 The Philippines has always been the site of many disastrous natural calamities that has affected countless lives and damaged multitudes of properties, with the most recent one being the eruption of Taal last January 12, 2020. Due to the frequency of the various calamities, it would seem like a no-brainer to get covered for Acts of God or Acts of Nature.
Many car owners have already gone to get their cars insured in case another natural disaster strikes, but merely getting a comprehensive insurance policy is not enough.
Act of God Coverage is Additional Coverage
The Act of God insurance coverage is, contrary to popular belief, not included in a comprehensive car insurance. Many car owners think that as long as they secured a comprehensive insurance policy, they won't have to worry about their vehicles' repairs when they receive damages from a storm.
Nobody expected to experience overwhelming flash floods, devastated homes, numerous deaths, and multitudes of submerged cars and houses when the Tropical Storm Ondoy struck last September 29, 2009. Due to the damages, many motorists called their insurance providers to try and make insurance claims. Many motorists were shocked when they found out that their comprehensive insurance plans did not cover the damages caused by Ondoy's floods.
The Act of God coverage is an added peril that people can avail on top of their comprehensive insurance plans. Policyholders will usually have to pay an additional 30% to 40% of their insurance premium to avail the Act of God coverage.
Inclusions in the Act of God Insurance Coverage
A standard comprehensive insurance plan usually covers accidental loss or damage to the car due to collisions, overturning, fire, explosion, theft, and others, but not natural calamities. The Act of God coverage protects a policyholder from more dangers at an additional cost.
Act of God coverage typically includes earthquakes, explosions, fire, falling objects, civil unrest, windstorm, floods, typhoons, and volcanic eruptions. However, the add-on's inclusions have gray areas that may result in either a successful or unsuccessful claim.
Not all damages sustained after a storm are necessarily caused by the storm, especially if the property could have made steps to avoid the damage to property. One example of a car not being covered by an Act of God coverage is when it receives damages from a flood after the driver risks going through the flood. The owner will only be covered if the car received damages unexpectedly due to getting stuck in traffic when the flood came.
How to Determine the Necessity of Acts of God Insurance Coverage
There is no one Act of God coverage that can cover every possible scenario of the car getting damaged, which is why a car owner needs to clarify the inclusions of the coverage. The owner will need to keep in mind if the vehicle is exposed to the risks of natural calamities. If the vehicle is in a flood-prone area, then coverage for it is essential. The recent Taal Volcano eruption and its ashfall affected many cars, which likely received damages due to the volcanic ash, which is why an Act of God coverage that includes Volcano coverage is vital for people who live near Batangas and Tagaytay.
One more essential item of note is that the insurance company considered for the insurance plan must be duly licensed and registered with the Insurance Commission.
To get the comprehensive insurance policy with the add-on Act of God coverage you need at a rather affordable price, you'll need to compare the different car insurance plans provided by various providers. Visit our website at ichoose.ph now to see the best car insurance plan for you.