Myths about the CTPL you have to Stop Believing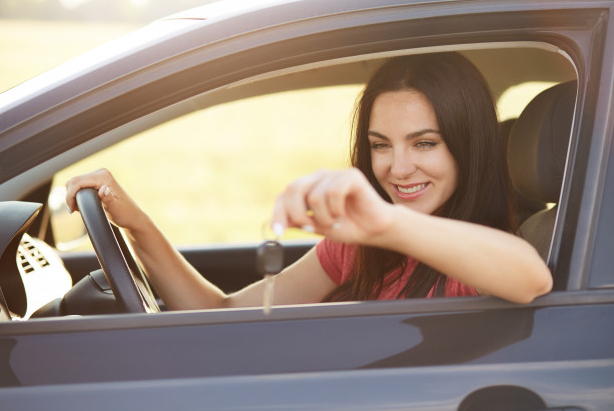 Many Filipinos tend to feel intimidated and overwhelmed when they hear or talk about insurance. While many recognize its importance, the majority are still lost and confused regarding the specifics, thus, many are still unsure whether it is important to get one for their life, business, and properties.
However, being a country which faces a myriad of storms per year, located in the Pacific Ring of Fire, and has a fair share of being flooded during the rainy season, many are still in denial of the fact that being insured is one of the best ways to have that peace of mind.
When talking about car insurance, one of the basic knowledge you have to understand is the Compulsory Third Party Liability (CTPL), which the government mandates each car owner to get. Third-Party car insurance offers cover against any legal liability to a third party caused when you are at fault. It covers any damage or injury caused by the insured or another person. The Philippine constitution mentions and dedicates one section of the Insurance Code of the 1987 Constitution, stating that it is the mandatory insurance for the possible liability to a third party. (Section 373c)
While most car owners are familiar with CTPL, it being one of the requirements set by the government, there are still many misconceptions and false beliefs car owners and ordinary citizens alike believe about this intimidating topic.
Myth 1: CTPL is all the car insurance you need to have.
The CTPL covers the liability of the insured, in respect of the bodily injury and/or death of any THIRD PARTY in an accident caused or arising out of the use or operation of the insured vehicle. Subject to the limits of liability stated in the policy, the insurer will pay all sums necessary to discharge the insured from liability, assuring the victim and/or his dependents of immediate financial assistance, regardless of the financial capacity of the motor vehicle owner.
However, it is not very extensive insurance which still has a number of exclusions. Third-party only car insurance policy does not cover the cost of damages to a vehicle or the belongings in the vehicle in case of an accident. It will also not provide cover if your car or belongings are stolen or destroyed.
Myth 2: CTPL is expensive. Normal car owners can't afford it.
CTPL is the most affordable car insurance coverage. Depending on the year of coverage and the type of vehicle to be insured, it can cost you from as little as Php. 250 a year, to Php. 560 pesos.
Myth 3: If I drive carefully, I will not need insurance.
Unfortunately, being safe on the road is not a one-way street. Did you know that the most common causes of car accidents are reckless driving? This is a broad aspect that can range from speeding over the limit, changing lanes quickly and without proper signing, to acting aggressively on the roads. Speed has been identified as a key risk factor in road traffic injuries, the World Health Organization notes. One of their published reports on road-related injuries and death revealed that in high-income countries, speed contributes to about 30% of deaths on the road, while in some low-income and middle-income countries, speed is estimated to be the main contributory factor in about half of all road crashes.
Police reports have also found that disregard of the red light, tailgating, and Wrong-Way Driving/ Improper Turns are also some of the most common causes of road accidents as well.
Myth 4: CTPL is just a waste of money.
Still, many people think that getting insurance, specifically the CTPL as a waste of money, and is something that comes with a hefty price tag. Of course, something that covers your car needs should be an investment—a long-term one that is. In reality, car insurance is a long term investment for you, your family's, and your valuables' safety in the long run. It is an investment in protection and peace-of-mind.
Myth 5: CTPL is the only insurance you need, it covers the driver of the vehicle.
The Constitution dictates that the "THIRD PARTY shall refer to any person other than a PASSENGER as defined in the law and shall also exclude a member of the household, or a member of the family within the second degree of consanguinity or affinity of the vehicle owner, or his employee in respect to death or bodily injury arising out of and in the course of employment." In other words, people who are inside and riding your vehicle who are not your blood relatives are considered third parties.
Top of Form
It is an understatement to say that risk is an everyday reality. Accidents—in all forms, shapes, and intensities can happen any day to anyone. Some meet unfortunate events on the road as they were driving to work, or coming home. Once you're driving, you expose yourself to a constant risk that indeed, you do not have direct control of.
It goes without saying that car insurance is a necessity, especially in the Philippines. After all, most Filipinos find that one of the most prized possessions in their cars. In fact, one study revealed that 72% of Filipino car owners give importance to their cars and view them as a status symbol. It is just right to spend amounts of money to protect it, rather than spend much more trying to repair it. Moreover, consider car insurance as a long term investment for the safety and protection of you, and your family as well.
Tags: