The Return of Dangerous Philippine Roads After Lockdown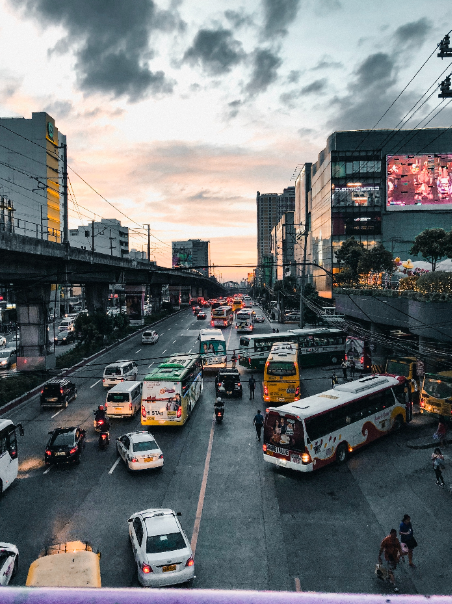 The Philippines' roads are inherently dangerous for various reasons, including problems with traffic, poorly-maintained roads, irresponsible drivers, and undisciplined pedestrians. Even during the enhanced community quarantine period, several vehicular accidents occurred even though fewer cars were on the road.
Now that the lockdown is lifted, the dangerous Philippine roads returned as more motorists and commuters are outside. Multiple road hazards make driving dangerous, and responsible drivers must be wary of them to increase their chances of staying safe while on the road. Written below are some of those dangers.
Irresponsible Drivers
Many Filipinos are bad drivers, mainly because they couldn't care less as long as things are convenient for them. Many people beat the red light, park their vehicles in no-parking areas, and do other violations like it's their second nature. The few responsible car owners on the road can have a hard time following traffic rules and regulations because of the many irresponsible drivers plying the road.
There are irresponsible drivers among private and public transport drivers, and many jeepney drivers are rather wild on the road.
Uninsured Drivers
Irresponsible drivers also tend to be uninsured, keeping them from paying for the damages on the other party's car when an accident occurs. Public utility jeeps and old vehicles that are driven by bad drivers are threats on the road since they couldn't pay for any property damage they cause.
The victims can file reckless imprudence resulting in damage to property against uninsured drivers, but it'll take a long time before the case is settled. It's advisable to secure oneself with adequate car insurance in the Philippines to protect themself from an accident with an uninsured driver.
Undisciplined Pedestrians
Due to poor implementation, you will also have to deal with undisciplined pedestrians. In the Philippines, it is common to see pedestrians crossing anywhere they wish. In fact, despite the presence of walkways, you'll still see them cross the dangerous streets. And the sad part is that drivers are always liable once they hit someone.
Most Filipino pedestrians don't cross on pedestrian lanes and pedestrian overpasses and instead violate anti-jaywalking laws. Most people cross anywhere they wish and obstruct traffic by stalling vehicles so they can get across the street.
Such pedestrians can cause various traffic problems, including accidents where pedestrians get hit. Such accidents also result in more traffic jams.
Traffic Problems
The traffic situation in the Philippines is undoubtedly problematic as traffic jams are commonplace. During rush hour, commuters and motorists can find that it'll take them around 30 minutes to an hour to travel a few blocks that they could've walked in under 10 minutes. The vehicle can accumulate wear and tear damage because of the amount of time the car spends in the middle of the road.
Poorly-maintained Roads
The Philippines' roads are also dangerous thanks to the substandard road construction practices in the country that leads to several potholes forming. These potholes can misalign a vehicle's steering system or puncture a tire, resulting in possible vehicular accidents.
Some roads also undergo maintenance or are dug that result in having large holes where both small and large vehicles, including trucks, fall into, leaving them immobile until they're towed out of the way.
Drivers Not Following Traffic Laws
As mentioned before, many irresponsible drivers don't follow traffic laws. Many bus drivers swerve from lane to lane and even race with other bus drivers. A lot of motorists regularly overtake, especially motorcycle riders who take shortcuts and get between cars.
The drivers who don't follow traffic laws cause many significant problems on the road, especially when traffic enforcers fail to apprehend them.
Accidents Due to Storms and Floods
There are currently several rainstorms in the Philippines today that can lead to floods that make driving harder in the country's already dangerous roads. Slippery roads usually lead to road accidents as drivers lose control and bump into other cars and other areas.
A water pipe was busted around Magsaysay Avenue, causing a flood in the area from Pureza Street to LRT station in Manila. Many cars stalled as they tried to go through the flood.
Conclusion
The Philippines' roads will always be dangerous, so drivers need to secure themselves from the threats as much as possible. Driving responsibly and following traffic laws can help keep accidents from occurring while getting comprehensive car insurance Ph can secure a car owner's finances if an accident or property damage does occur.
Start comparing policies now by visiting us at www.ichoose.ph or contact us at 875 6677.