Summer Driving Dangers to Avoid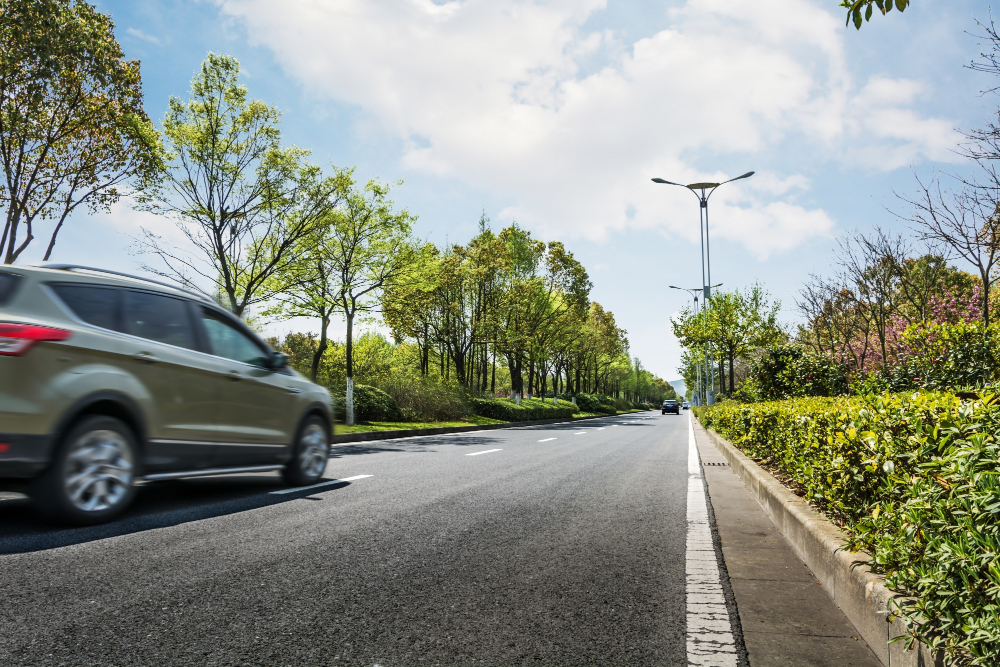 Summer has always been most people's favorite time of the year. It is more than just about the warm weather and sunny skies. For many, summer means it is time to pack and get on the road. Embarking on a great escape with family and friends is something many have on their list of how they will spend summertime.
However, while the rainy season is known to have risky driving conditions, summer has its own. From road constructions to weather-related changes, there are summertime driving dangers that drivers should keep in mind.
Continue your road trip plans this summer and read some of the summer driving risks below to stay safe.
Tire Blowouts
The tire-blowout season usually occurs during the summer when the outside weather is the hottest. Hot temperature can cause the air inside tires to expand. Many experience tire blowouts during long and fast drives, especially if the vehicle is heavily loaded. When combined, they can push tires beyond their breaking point.
Before planning a road trip in the summer, it is essential to check the tire pressure regularly. If there are any uneven or excessive tears, it is good to replace them immediately. Bring extra tire as a precaution in case of emergency. Also, avoid or drive around potholes if possible as it can increase the risk of blown and damage in tires.
Increased Construction
Summer is associated with good weather conditions, which the Department of Public Works and Highways or DPWH and other toll authorities leverage as it allows them to fix roadways. As such, once summer starts, roadblocks, traffic congestion, and delays increase. Construction projects pop up on highways, increasing the chances of unwanted accidents and mishaps among vehicle owners.
It is essential to follow the road rules, and it helps to check work zone driving tips as an extra precaution when driving near one. As accidents can happen at any time, it is best to have car insurance Philippines serving as financial protection in such misfortunes.
Engine Overheating
It is common to see cars parked at the side of the road with their vehicle's hoods open during summer, and like tire blowouts, the heat is the culprit of making the engine overheat. Cars tend to overheat during the hot season due to the increased use of air conditioning. The ambient temperature surrounding the engine, the rising heat of the asphalt, and the engine's heat are all factors that can lead to overheating.
There are many ways to prevent overheating. However, one of the best ways to avoid it is by checking the coolant reservoir and radiator to ensure that the car has enough coolant and water. Drivers should do so before heading out and driving under the scorching heat.
Bicyclists
Many cyclists love to ride in the summer either for recreational purposes or to commute. What makes them a danger when driving is the difficulty to spot them, especially in blind spots. Cyclists are vulnerable to crashes, increasing the risk of accidents and potential injuries. Vehicle drivers need to be aware of their surroundings and watch out for bikes when making turns or changing lanes.
Motorcyclists
Like with bicycles, motorcycles can also increase road accidents. In the Philippines, many motorcyclists love to move at faster speeds, overtaking vehicles and dodging their way through traffic. Such reckless behaviors increase the chances of motorcycle accidents. As with car owners, it can be hard to estimate a motorcycle's speed and quickly appear on a blindspot.
Drivers need to be extra careful when making turns and make it a habit to check blind spots regularly. For motorcycle owners, it is best to be armed with motorcycle insurance Philippines as motorcycles present multiple dangers on the road.
Conclusion
Generally, driving poses different dangers that car owners should consider. Knowing such hazards can help drivers prepare for potential mishaps. However, even with extra precautions, one can never know and pinpoint the uncertainties that being on the road can cause.
Having a comprehensive car insurance PH can give car owners peace of mind that should any vehicular accidents happen, their insurance can help them shoulder expenses due to property damages and even from injuries.
Sources: