Do's and Don'ts of Car Insurance Claims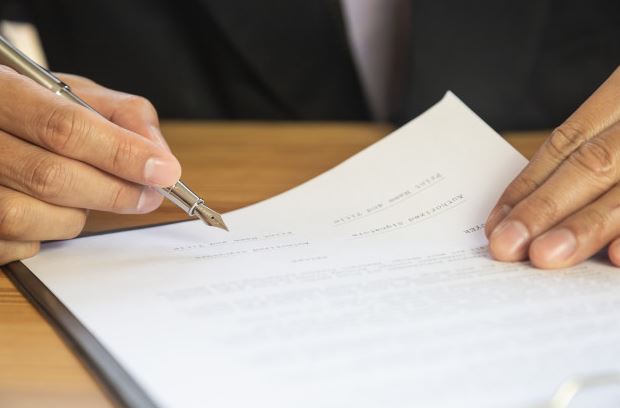 The importance of getting your car insured is to acquire financial coverage if you are faced with adversity. A claim against your insurance may never happen if you are fortunate enough to steer clear from danger. However, when you experience mishaps that lead to unexpected accidents, damage, or loss covered by your insurance policy, you are legally entitled to make a claim.
The insurance policy is a form of contract between you and the insurance company outlining the coverage they will provide you, given that you fall within the policy's terms and conditions. You need to contact your insurance provider for a prompt response.
There may be different ways to lodge a car insurance claim, including online, over the phone, using an app, in the mail, or person. Whichever way you think is best, acting quickly after an accident is crucial as reporting the claim on time will help the process your car insurance claim to progress smoothly.
When filing a car insurance ph claim, the insurance company takes it as a message that you need assistance as you have suffered a loss or damage. You need to secure the necessary evidence and requirements that will serve as proof that your claim is genuine after the accident took place.
Consequently, the insurer will begin the inspection and evaluation of the incident. If you have prepared the requirements beforehand, making a claim is usually quick. If your claim is accepted, the insurer will fulfill its obligations under your policy.
According to the Department of Finance Insurance Commission in the Philippines, under the Claims Settlement Section 249, the amount of any loss for which an insurance company may be liable shall be paid within thirty (30) days after the insurer receives proof of loss. It is applicable under any policy other than a life insurance ph policy.
Failure to pay for the loss or damage within the prescribed time will authorize you to collect twice the rate of interest prescribed by the monetary board on the policy's proceeds for the delay's duration.
Understanding car insurance claim is essential before you pursue one, as it involves complex legal issues. Otherwise, failing to comprehend can delay your claim process and financial aid. Here are some Do's and Don'ts to keep in mind when it comes to making a car insurance claim.
Inform Your Insurer
Regardless of the accident's severity, your insurance company could require you to report any accidental events, whether you plan to file a claim or not within a certain period. Failing to promptly inform your insurer can increase the chance of your claim being rejected.
Report your Claim on Time
Pay attention to any time limits your insurer provides in raising a claim. Although there is no precise deadline for a claim to be filed, you must make your claim within a reasonable time.
If you let months pass before filing a claim, an insurance company may try to deny processing your claim.
Review your Insurance Policy
You can find your insurance's basic coverage description at your Insurance Declaration Page for a concise overview of your insurance policy. Drivers should know if they have a valid claim before they begin the claim process.
Types of insurance may vary depending on which state you are in; however, the most basic car policies consist of personal injury protection, bodily injury liability, property damage liability, collision, and medical payments coverage.
You can search for car insurance comparison in the Philippines to help you assess what coverage you believe can benefit you the most.
File a Police Report
Filing a police report will document your condition allowing you to seek appropriate compensation. In addition to providing information about your accident, it can also be a proof or evidence that can protect you against false claims of the other involved party.
The official documentation is seen as more substantial than hearsay or opinion as a police report denotes an unbiased third-party report of the incident. Your claim process will likely progress smoothly by having organized information the insurance company needs to see.
Do not Make Settlements with Third-Party
There are times when the other party responsible for the accident may offer an on-the-spot settlement. Never accept a deal made to settle the matter without informing your insurer. The third-party involved may propose compensation that may be less than the actual cost of getting the damages repaired.
Do not LIE
Disclosing the truth can render your policy invalid on the grounds of fraudulent claims. Sometimes, a driver may not reveal the accident's details because of the fear that their insurance rates will increase.
However, being dishonest about a claim can result in significant repercussions with either having no compensation or being responsible for paying a hefty amount for the repair costs.
Do not Fill Forms in Haste
You are required to fill a form when filing a claim. It includes necessary details such as the information, the insured car, policy details, and credentials. Additionally, never give any recorded or written statements to your insurer unless you fully understand and review your insurance coverage.
You might need a comprehensive car insurance ph to protect you and your vehicle from unfortunate accidents that can cause you financial difficulties in the future. Mainly since driving along Philippine roads entails potential dangers with its constant traffic and vehicular congestions.