What Happens If I Stop Paying My Car Insurance? [Infographic]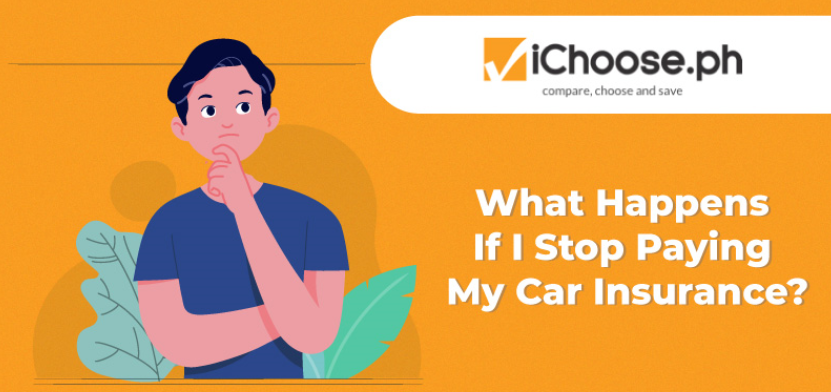 In the world we live today, there is no denying that cars are prevalent and important. People buy their own vehicles because it is an easy mode of transportation that made travel more convenient and easier than before. Unlike relying on public transportation for your daily commute, you can enjoy the liberty and independence that comes with having a car.
The number of car owners is increasing every day as people travel from one place to another for various reasons, as well as preferring the comfort and freedom a car provides. Having a car can indeed give benefits that can help make your daily living more convenient. A study conducted in Belgium a few years ago showed that even if only one in 10 car users switches from four to two wheels, the remaining nine will see their travel time cut significantly. However, having one includes the risk of unfortunate accidents.
Despite any precaution a driver might have, accidents can still happen anytime. Vehicles that are damaged may require minor or costly repairs or may even be completely totaled and be no longer drivable. Not to mention, these accidents can cause physical, financial, and mental effects for everyone involved. To prepare car owners for a possible incident, they must be financially protected.

It is important to have insurance for your car to prevent you from paying substantial amounts after a car accident or losing a vehicle. Car insurance Philippines is mandatory and is required before anyone can register their vehicle with the Land Transportation Office. Insurance has been generally thought of as an extra cost, so many people do not consider getting one without knowing its significance.
At some point, a car owner may be unable to pay for the insurance. It may stem from various reasons, but regardless of such concerns, it is a costly mistake that can have serious and lasting consequences.
Insurance companies give a due date for payments; however, not all are generous enough to provide so. Paying late may have its consequences, but stopping your car insurance payment altogether is different. Being in such a situation can take a heavy toll on you, so it is crucial to be fully aware of what can happen if you stop paying for your car insurance. Here are some of the things that can happen if you stop paying your car insurance.
Cancelation of Policy
Generally, an insurance company has no right to cancel an insurance policy unless you fail to fulfill your policy agreement obligations. An insurance company can cancel your policy for non-payment, and you will inevitably have to deal with the consequences of having a canceled policy. However, an insurance company will give a policyholder notice of cancelation with a reasonable amount of time before termination.
Additionally, if your vehicle is no longer insured, you will not be ready for a car accident's underlying expenses. You can even be jailed for reckless imprudence for causing an accident and having no means to pay for the damages.
Repossession of your car
Regardless of your reasons for not being able to pay your car insurance, there are still long-lasting consequences and repercussions you will face. By failing to make a car payment, you are at risk of losing your vehicle. Your creditor or lender can seize your vehicle if you default on your loan or lease. According to Attorney John-Paul LaPré, your financial responsibility is not absolved even after your car is taken.
iChoose.ph can help you compare comprehensive car insurance policies, as well as home and health insurance. iChoose.ph can help give you the comprehensive knowledge you need. In line with having insurance, there is also the necessary payment for the plan, whether monthly or full, while others may require an upfront payment in full.