How to Compare Car Insurance [Infographic]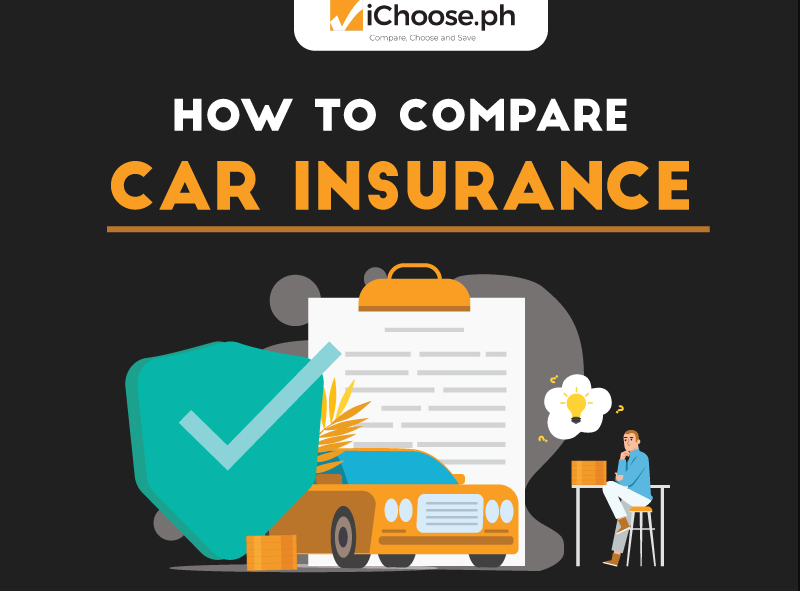 Every Filipino car owner needs to secure themselves with insurance so they won't have to pay significant amounts after an accident or lose their vehicle. CTPL insurance Philippines is a car insurance plan that every Filipino car owner must have as mandated by law. Everyone must have one before they can register their vehicles to the Land Transportation Office. CTPL is not enough to cover all the expenses since it only focuses on liability, so car owners should get a comprehensive car insurance plan.
Because many people think that car insurance is an unnecessary expense, Filipinos must compare car insurance Ph to get an affordable insurance plan that can meet near needs. Car owners can compare both CTPL and comprehensive insurance plans to keep them safe on the road since it's dangerous to drive in the country.
Read on to know how to compare insurance plans for your vehicles.

What Kind of Coverage Do You Need?
It's important to know what the car owner needs regarding their ideal insurance plan's coverage. Different insurance policies cover different things, and it's vital that people get what they need and that they don't need to pay for something they don't need.
CTPL contains only the most basic coverage, so car owners need to get comprehensive insurance plans to get additional protection. Different car insurance plans cover different things, and Filipino car owners must know that they're protected from car collisions and the frequent road problems in the Philippines.
Consider the Deductible
After knowing what the car owner needs to get, they must consider the policy's deductible. The insurance deductible is the amount of money the insured must pay in an insurance claim before the insurance coverage takes effect, and the company starts paying the insured.
The higher the deductible is, the lower the monthly insurance premium that the car owner has to pay. Car owners need to consider whether they prefer to spend more from their pockets before being assisted by the insurer.
Compare Prices
One common reason why Filipino car owners remain uninsured is that they think getting insurance is too costly. Several Filipinos are content with having CTPL because they see comprehensive car insurance only as an additional expense that they don't need.
By comparing the number of monthly insurance premiums that a car owner has to pay, people can get the most affordable insurance plan to cover their needs adequately.
Compare Reviews
Insurance companies will have multiple clients, and the services each one received will likely vary since there are many different kinds of customers. One customer will have experienced some problems with their insurer, while others may have no qualms whatsoever.
Car owners can check the reviews and see which company had the most complaints and eliminate them from the possible insurance companies they'll trust. No one wants to work with insurers who can't offer excellent customer service.
Check if the Insurer is Reliable and Reasonable
Car owners should look for a reliable and reasonable insurer to trust. People can do so by comparing both prices and the company's reviews. Car owners might find that the insurance companies offer policies with similar rates, so the deciding factor will likely be how reliable an insurer is based on the reviews.
If an insurer offers high premiums and can't deliver, trusting them is not worth it.
Remember What You Need
The insurance agent will likely try to sell the car owner more coverage when they're finally talking to each other. Car owners don't generally need high amounts of coverage unless they're insuring expensive vehicles.
Many insurance companies make easy money by getting uneducated buyers to buy coverage they don't need. Car owners must remember what coverage they need and stick with them.
Conclusion
Car owners need to get the car insurance plan they need without paying too much for it. Car insurance comparison Philippines allows people to look for the most suitable insurance policy they need, allowing them to stay protected from the various dangers on the road. Start comparing policies now by visiting us at www.ichoose.ph or contact us at 875 6677.