#ICHOOSETOSAVECHRISTMAS2020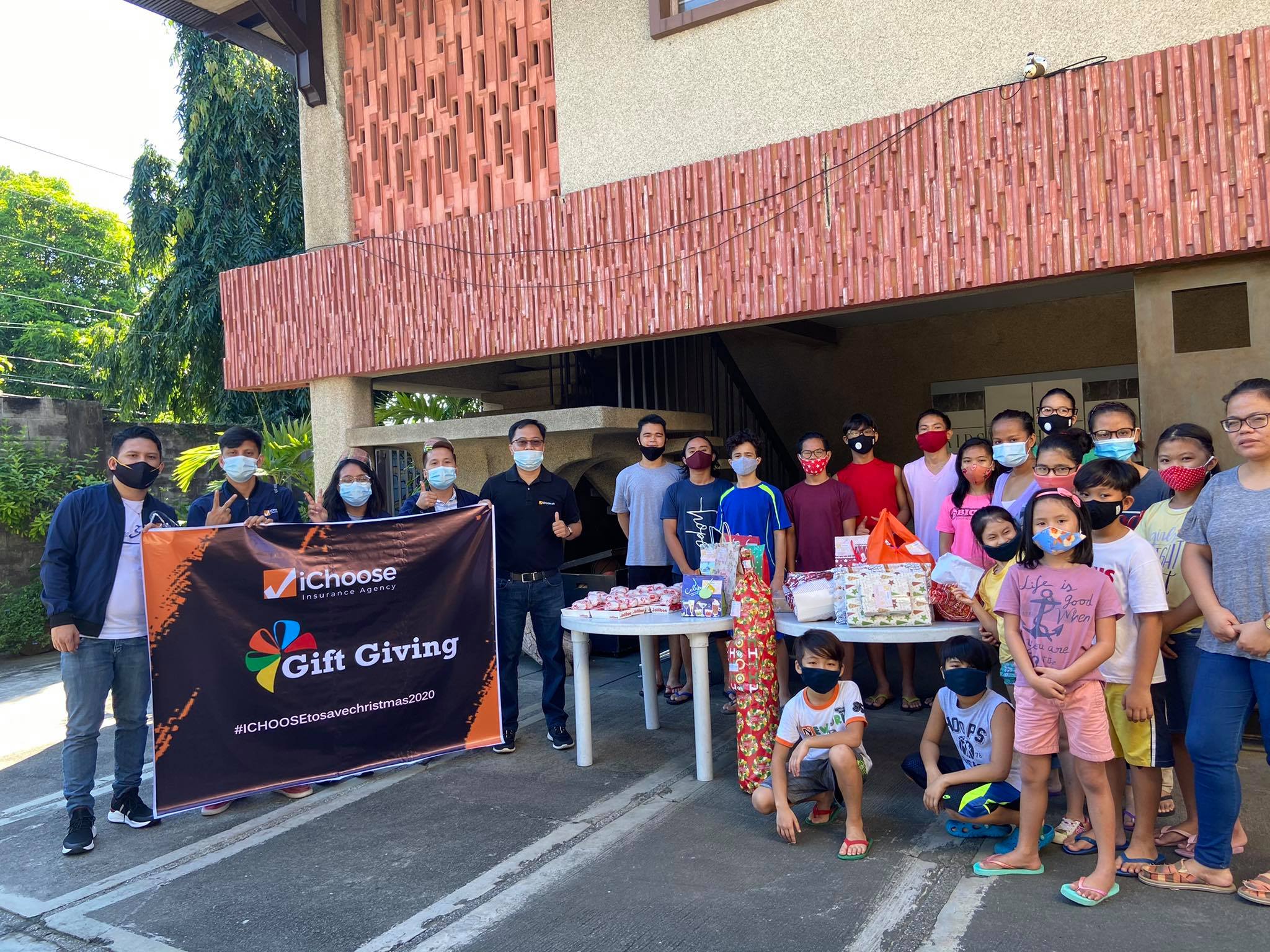 This year has been a great challenge not just in our country but to the whole world. Everyone was anxious about their health and hoping that they wouldn't acquire the virus. For the couple of months, we were mandated to stay at home- our daily lives especially leisure, vacations, celebrations and etc. we're definitely affected. Thus, making those less of a priority – and saddens all of us most especially our kids.
But just like the song goes, "You better watch out! You better not cry, You better not pout, I'm telling you why Santa Claus is coming to town".
And YES! We wanted to give hope amidst this pandemic to every kid's heart that regardless of what's happening, we still deserve to experience Christmas – Thus, we disguised as Santa Claus with a purpose!
Last December 12, 2020, two orphanage institutions were blessed to receive gifts and snacks provided by our hardworking team.
Kids With Purpose International with a total of 20 kids
Saint Rita Orphanage with a total of 25 kids
Though it's not the usual gift-giving, wherein, we cannot hand our gift to them and talk a little while to encourage them due to the threat of the virus, we just prayed for one another and lift to our Almighty the current situation and we hope that it is not the last time that we would be able to choose to share our blessings to others.
To our team that, #IchooseToSaveChristmas, good job guys! You made a lot of kids the happiest this Christmas! Will continue this in the future? Definitely!!
Tags: