Importance of Health Insurance in PH, Especially in Coronavirus Pandemic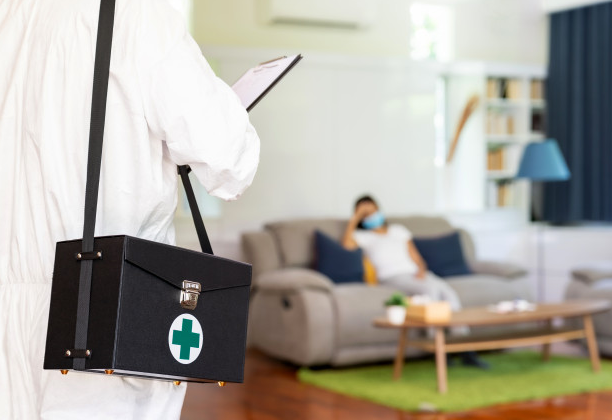 The coronavirus pandemic has seen many people struggle as they lose their jobs, close their businesses, or, worse, succumbing to the virus. It has also seen how people underinvested in insurances, such as health insurance and life insurance, giving people a hard time when faced with a financial burden.
Having insurance can help you cover financial compensations for loss, damage, illness, or death. Availing health insurance Ph plan can help you deal with your medical bills in case you get sick, especially during a health crisis.
What is health insurance?
Health insurance plays an essential role in your health and financial protection. It provides peace of mind and security for you, the insured, or your beneficiaries as it covers medical or surgical expenses, minimizing the impact of your medical bills to your financial capabilities.
Unlike life insurance which provides replacement of income of the insured in case of an untimely death, health insurance can be used to lighten the burden for some medical services. The insurer of the health coverage plan can either pay for the hospital directly or reimburse the insured for their medical expenses.
There are three types of medical insurance in the Philippines which offer Filipinos medical and health coverage plans:
PhilHealth
The Philippine Health Insurance Corporation, or known as PhilHealth, is a government-run insurance provider. The agency was established "to provide health insurance coverage and ensure affordable, acceptable, available, and accessible healthcare services for all citizens of the Philippines."
PhilHealth offers coverage and medical benefits that include:
Inpatient and outpatient services
Ancillary services (Laboratory, Pharmacy, Radiology, Physical Rehabilitation, Nutrition and Dietetics, Medical Social Service and Health Information Management)
Catastrophic coverage
Maternity benefits
Surgeries
Health Maintenance Organizations
Health Maintenance Organizations, or HMO, are private organizations that provide healthcare insurance to their members. Companies typically offer HMO memberships to their employees. Moreover, HMO members can only avail of the benefits of their healthcare insurance from the network of doctors and healthcare providers the HMO has. Most HMOs offer coverage of medical services including:
Outpatient services
Ancillary services
Surgeries
Hospitalization
Dental services
Private health insurance
Private Health Insurance offers access to a more extensive network of healthcare providers. However, unlike PhilHealth, private health insurance premiums can be pricey, as they are voluntarily paid for by individuals who want to be insured.
Compared to PhilHealth and HMOs, private health insurance companies offer more benefits, including:
Critical illness benefits
Hospitalization
Surgical expenses
Ancillary services
Financial assistance for loss of income in case of illness or accident
Higher compensation (depending on the medical condition)
Some health insurance providers include life insurance savings to their health insurance offers.
Health insurance amid COVID-19
The Insurance Commission (IC) has acknowledged that face-to-face transactions would be impractical during the lockdown, allowing insurers to use nontraditional channels during the ECQ period to accommodate interested customers who want COVID-19 protection. However, despite the regulatory relief, insurers have indicated that there has been a small number of COVID-19 claims.
Even with major health insurance firms offering coverage for COVID-19 and product offerings providing hospital income benefit when clients are afflicted with the disease, there has been no spike in claims amid the coronavirus pandemic. Philippine Life Insurance Association (PLIA) president Benedict C. Sison has specified in an interview that one of the possible reasons behind the low number of COVID-19 related claims, is not everyone who has been infected with it has insurance coverage.
Is getting health insurance worth it?
Most Filipinos still have a traditional mindset, viewing insurance plans as a liability rather than an asset and a source of funds for contingencies. Due to this, uninsured people remain vulnerable to the coronavirus pandemic's health and financial burdens.
Purchasing health insurance may be a long-term commitment and can be a burden to some. The benefits of your health coverage plan can provide financial relief to you and your beneficiaries in case of untimely sickness or demise.
Proper research and extensive health insurance comparison Philippines can help you find the ideal health coverage plan. Visit our website at iChoose.ph to see the best health insurance for your financial planning.