Comparing Health Insurance in the Philippines for the New Normal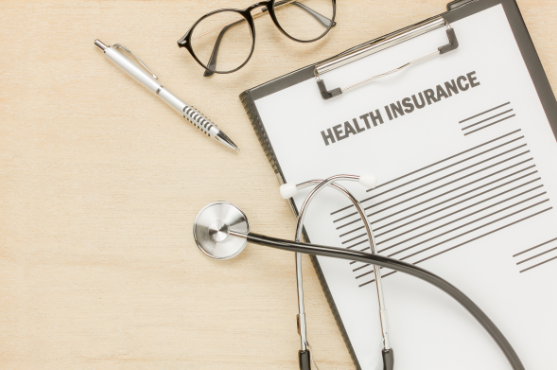 The coronavirus pandemic resulted in the derailment of the Philippines' plan to expand the health care services it provides to its citizens. The COVID-19 took a toll on the country's economy as well as kept it from providing adequate health services after decades of underinvesting on medical care.
While the country itself might have some shortcomings on its health care services, there's no excuse for a Filipino to remain uninsured when they have the means to get a policy. Many people, especially the average minimum-wage earner, might opt to withhold from getting insured due to their other expenses. There won't be many issues if they get affordable insurance policies. One way to get a cheap plan is through health insurance comparison in the Philippines.
Health Insurance and PhilHealth's Coverage
The right health insurance policy can adequately cover an individual's medical expenses and keep them from exhausting their finances. The novel coronavirus is not the only disease present in the Philippines, and Filipinos must also be ready for them.
The COVID-19 taught us the importance of staying healthy and the costs of falling ill and getting hospitalized. Some insurers might not be able to provide adequate coverage for the COVID-19. However, PhilHealth continues to cover the expenses of every Filipino who is confined as a probable or confirmed coronavirus patient through case rate packages.
Having health insurance on top of PhilHealth's coverage can help cover any additional costs of treatment wherever applicable.
Staying Secure During the New Normal
There's still the risk of contracting the coronavirus disease during the New Normal, so it's essential to be protected from it in every way possible. More insurers will likely offer COVID-19 coverage in the future, and getting insured ensures financial security for the individual.
Even if people are extra careful not to get the coronavirus, there's still a significant chance that they get ill from other sicknesses. People will need insurance coverage to give them the peace of mind that they're sufficiently protected from the hospitalization and treatment costs.
The Philippines is home to multiple diseases that are endemic in Southeast Asia, and among the most common are bacterial diarrhea, hepatitis A and B, typhoid fever, dengue fever, and malaria. Mosquito-borne diseases are among the ones with the highest infection rates in the country, so there's always the chance of contracting them.
Getting insured guarantees financial safety from any diseases covered by the plan, especially since both PhilHealth and HMO's coverages are more limited than an individual's health insurance.
Health Insurance Can Be Customized
Getting health insurance allows people to customize their plans to include coverage that they need in their community. Since it's the individual that'll communicate with the insurer and not an employer, the policy can be tailored based on one's financial status, health needs, and life situation.
PhilHealth covers many things, but it covers them in terms of case rates. There is only a set amount that Philhealth will pay for and what usually happens is that the Filipino citizen still has to pay around 50% – 70% of their hospital fees. People can use the program at the Department of Health-accredited health institutions, which includes about 60% of all private hospitals and 40% of all public hospitals in the country. The public health insurance also excludes coverage for significant illnesses listed under the Z Benefits.
An HMO plan's coverage includes the following:
Inpatient treatment
Outpatient treatment
Emergency service
Preventive treatment
HMO gives people access to a network of healthcare providers and, as long as the individual avails the service within that network. People must go to accredited doctors, dentists, clinics, and hospitals listed in the HMO's network so that they don't need to pay anything. HMO plans come in either comprehensive plans or prepaid health cards. The policy, however, might have limited coverage, which is why people should still consider getting health insurance even when they have HMO.
Getting a customized health insurance plan ensures that a particular disease is covered and that the individual won't have to worry about expenses on their conditions since they have control of the plan's inclusions.
Comparing Health Insurance
Despite the advantages of having health insurance in the Philippines, many people still don't get insured due to budgetary concerns. It's essential to compare different health insurance plans to ensure that the individual can get the policy they need.
iChoose.ph is a leading comparison website for insurance policies in the Philippines that people can rely on to get the best health insurance plan for their needs. People won't have to overthink about money when getting insured, especially if there's COVID-19 coverage.
Start comparing health insurance policies now to get the one you need at an affordable price. To learn more about health insurance, visit our website at www.ichoose.ph or contact us at 875 6677.