What You Need to Know About LTO's 10-Year Driver's License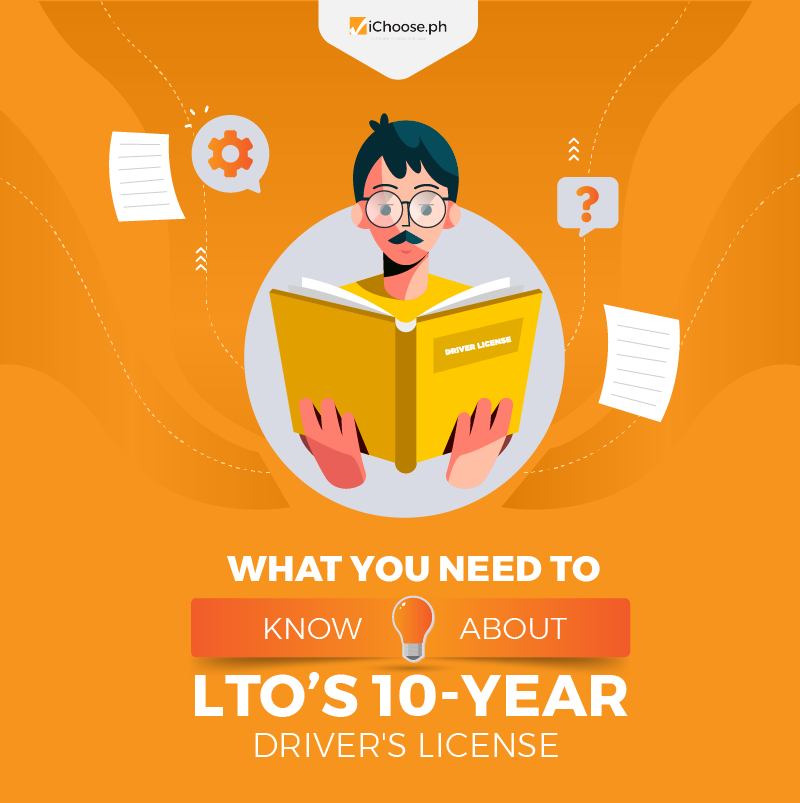 Motorists are required to get a driver's license before driving on private and public roads. A license is an authority granted by the Land Transportation Office (LTO) to a person to operate a motor vehicle. Essentially, this is issued to an individual who has met the license qualifications set by the agency, which include passing an automated theoretical examination and practical driving course.
Driver's licenses, similar to other identification cards, have expiration dates, and they are valid for five (5) years before requiring renewal. But, with the implementation of Republic Act 10930, motorists may now be issued with a driver's license that has up to 10-years' worth of validity.
Republic Act 10930 and Its Implementation
Republic Act No. 10930, which amended Republic Act No. 4136 (Land Transportation and Traffic Code), rationalizes and strengthens the policy on driver's licenses by extending the validity period of licenses, and penalizes acts in violation of the license's issuance and application.
On October 28, 2021, the LTO started issuing driver's licenses that are valid for ten (10) years, rolling out the new licenses at the Central Office Licensing Section and the Quezon City Licensing Center. Accordingly, by November 2021, LTO branches all over Metro Manila also followed suit.
Who are Qualified for a 10-Year Driver's License?
The 10-year driver's license can be issued to motorists with no demerit points on their driving record or who have not committed any violation of the Land Transportation and Traffic Code. Intrinsically, driver's license holders with at least one traffic violation will only get the standard 5-year driver's license.
How to Renew Your Driver's License to the 10-Year Validity Period?
Motorists who are qualified to renew their driver's license to the 10-year validity period will still undergo the same process as the standard 5-year driver's license renewal process.
If you qualify for the 10-year driver's license, you will need to take a Comprehensive Driver's Education (CDE) program, consisting of a seminar and a validation exam. You can take the CDE program either at the LTO offices, accredited driving schools, or online.
For the online CDE seminar and validation exam, you can register or log in to LTO's Management System (LTMS) Online Portal to take the test. Once done, you will be issued a CDE certificate, which you have to present upon your license renewal.
Apart from the exam, you will also have to prepare a few documents, such as a medical certificate from an accredited medical clinic and a duly accomplished driver's license application form, and some cash to pay for fees related to driver's license renewal. This includes license fee, computer fee, and application fee.
Conclusion
The Republic Act No. 10930, which allowed motorists to apply for a driver's license with 10-year validity, aims to incentivize the safe driving of license holders on private and public roads. So, if you are a driver who follows all the traffic rules and regulations imposed on Philippine roads, then you may be granted a 10-year driver's license upon your renewal.
However, even after being issued with a license with 10-years' worth of validity, it is still crucial to follow traffic laws and ensure road safety. Consequently, it is within your duty to protect your car at all costs. This includes buying comprehensive car insurance Ph. A car insurance policy can help you achieve financial security in case of an accident or property damage involving your vehicle.
iChoose PH is the leading insurance comparison site in the Philippines. It enables consumers to make the right decision when selecting a car or motorcycle insurance policy. Visit our website at iChoose.ph to view unbiased quotations from some industry's leading insurance companies.
Read More: Helpful Apps for Filipino Drivers [Infographic]