How to Spot a Great Credit Card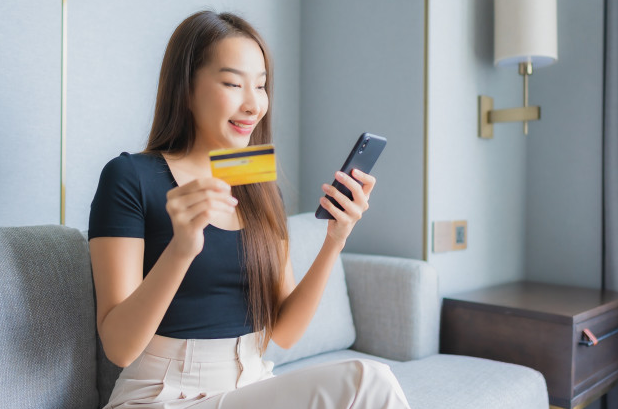 Credit cards are excellent financial tools for emergencies that people can use when they're low on cash. During the coronavirus pandemic, when people stayed at home, many people found how useful their cards were as they purchased items online without handling money.
Many people have their reservations when getting a credit card since they're afraid of going in debt. Getting a card doesn't necessarily mean that the cardholder will eventually run up their credit and go in debt, and different cards can help people manage their cards.
Characteristics of a Great Credit Card
Before getting a credit card, people should check if the particular card is what they need. Below are the characteristics that people need to check out for when getting a credit card.
Type of Card
There are different types of credit cards available for people: the secured card, regular card, and premium card.
Secured credit card – a type of credit card backed by a cash deposit from the cardholder, which acts as collateral on the account. The cardholder is secured should they fail to make payments due to the collateral
Regular credit card – a type of credit card that is not backed by a cash deposit from the cardholder
Premium credit card – a type of credit card that charges a yearly fee but offers cardholders a range of exclusive benefits in return
The Method of Calculating the Financial Charge
Different credit card companies have different ways of calculating a cardholder's outstanding balance and the annual percentage rate, or APR, which can affect how much the cardholder needs to pay. It's advisable to compare credit cards Ph to see their APR and get the cheapest one.
Credit Card Fees
Find out all about the card's fees, including the annual fees, late payment fees, foreign transactions, and other fees. People must check on the late payment fee and the over-limit fee. It's advisable to compare the different cards' fees to ensure that the cardholder won't have to pay hefty amounts when they forget to pay monthly fees or max out their card.
It's advisable to look for cards with low annual fees, preferably not exceeding PHP 2,000. Getting a card with no annual fee for life is also ideal.
Credit Limit
Credit card companies set their own credit limits. It's advisable to compare the cards to ensure that you get the right card that you need. Some cardholders are qualified for higher limits but are restricted by the credit card company.
Rewards and Bonuses
Credit card companies invite people to get a card by offering various rewards and bonuses, including extra points, gifts, and services. Not all credit cards in the Philippines offer many privileges for first-time cardholders, but there are still those with appealing perks.
Some of the appealing rewards include shopping, travel, dining, and other spending bonuses. By using credit cards, the cardholders can have better experiences using their cards.
Long-time cardholders can opt to get premium credit cards since these offer more perks for people to enjoy.
Interest Rate
A credit card naturally charges interest when people forget to pay their previous month's balance, and different cards offer different interest rates. Some cards have low-interest rates, and people will likely look for them for their ideal credit card.
People can also get credit cards with either fixed or variable interest rates. With fixed-rate cards, people will need to continue to pay higher rates even when the rate drops.
It's advisable to check the cards' interest rate and see whether the cardholder had to pay high or low interest and whether the rates are fixed or variable.
Conclusion
Credit cards are useful for responsible cardholders since they know how to use the cards. Filipinos need to get a credit card to ensure that they can have a better experience with their purchases, especially during the coronavirus pandemic. People can look for credit card application Ph services to get the credit card they need.
If you need more information on credit cards or insurances, visit our website at www.ichoose.ph or contact us at 875 6677.
Sources:
The Perks of a Premium Credit Card