Worst Road Accidents in the Philippines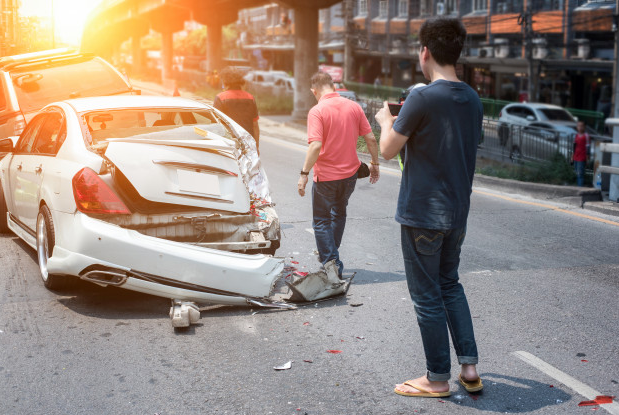 Accidents can strike anytime, anywhere, and to anyone—and driving on the road increases the odds that you meet one. These accidents can be very minor, while some are so fatal, thousands of lives are taken every year by these horrible car crashes. The Philippines, given its poor road conditions, stubborn drivers, loosely implemented driving laws, and an unideal topographical profile has not been a stranger to deadly road accidents, not only in the metro but most specifically in provincial roads involving bigger vehicles. Most often than not, they have passengers who were unaware of their fate.
Here are the worst accidents in the Philippines:
June 6, 1969 –Baler, Aurora
A bus plunged into a ravine and bursts into flame while navigating a sharp descending curve on a narrow mountain road. At least 40 of the passengers were reported dead while 32 others were injured.
February 15, 1972 – Calamba, Laguna
A Batangas-Manila Laguna transit bus collided with a truck, making the vehicle plunged off the road. Upon investigation, it was revealed that it was an incident caused by over speeding. This claimed the lives of 13 people and leaving 41 injured.
July 4, 1980– Camalig, Albay
Two passenger buses collided head-on on National Highway Route 1, Camalig, Albay killing 13 people and injuring another 28.
July 21, 1985 – Atok, Benguet
A provincial bus overturned after brake failure and ran through a crowded market at Halsema expressway, Atok, Benguet, killing 28 people and injuring 70 passengers, bystanders, and vendors.
One passenger bus has fallen off a cliff and then exploded, instantly killing 23 people and injuring 15.
January 13, 1991 – Sindangan, Zamboanga del Norte
A Dapitan-Dipolog regular route bus plunged into a river at the outskirt of this quiet town in Mindanao, killing 25 people.
January 21, 1999 — Baguio, Benguet
Many buses who experienced the ill-fate of falling of ravines occur on the slopes en route to Baguio. On this fateful night, at least 22 killed when a bus fell into a ravine nearing its destination.
December 24, 2000 —Bansalan, Mindanao
It was a Christmas tragedy. On the Christmas eve of 2000, a Cotabato-Davao regular route bus carrying Christmas travelers plunges 60 feet down into a ravine, killing 30, while leaving 12 more injured.
July 29, 2008 – Pamplona, Camarines Sur
The Philippine National Police faced the media and confirmed that a packed commuter bus strayed into an oncoming lane on the provincial road, and crashed head-on collide with another bus at the town, leaving at least 11 dead and injuring 29 others.
October 27, 2008 – Tagaytay City, Cavite
Tagaytay is one of the most frequented tourist destinations in South Luzon because of its short proximity to Metro Manila, causing many people to go there, especially on holidays. However, one incident has claimed the lives of 9 people died and injured 18 others when a passenger jeepney with 21 people on board fell into a 300-meter ravine while on their way to Tanauan, Batangas to bury a dead relative's remains.
November 1, 2008 – Mabalacat, Pampanga
At least 7 people were killed and more than 30 passengers injured due to a head-on collision between an overtaking (and overloaded) Fermina Express bus and a Toyota Revo utility vehicle along North Luzon Expressway. What's worse is that some of the fatalities' bodies were dismembered and were scattered on the road.
October 18, 2009 – Quezon Province
On the wee hours of October 18, a 4-wheeler truck knocks off a road sign, which causes the accident an hour later involving a bus carrying 40 students, 7 teachers, and 1 parent. As an effect, the bus bumped on a tree located on the opposite side of the road.