Advantages of Joining a Car Club [Infographic]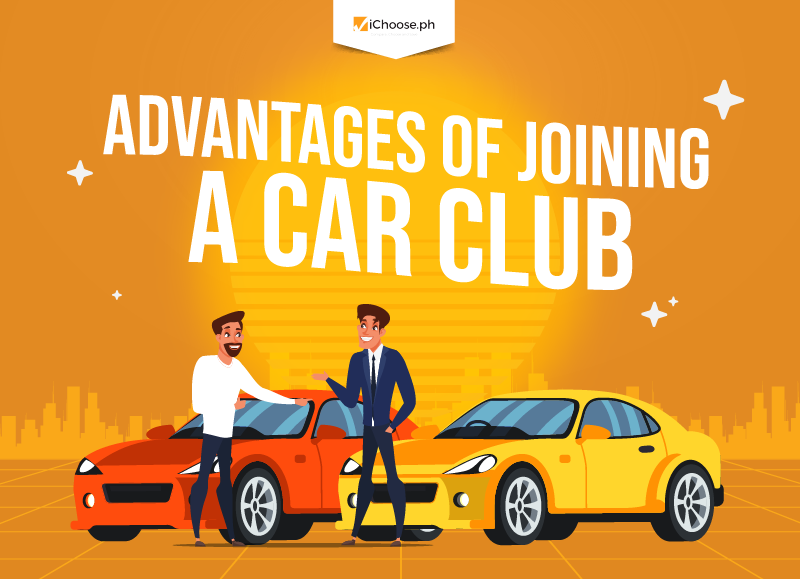 A car club is an organization where people who share a common interest in automotive vehicles can come together and share stories about their love of cars. While some car clubs are meant for high-end vehicles, others are created for more common cars.
Apart from the common interest in cars, car owners and enthusiasts are joining clubs for various reasons. Here are some of the advantages and reasons many automotive enthusiasts join car clubs in the Philippines:
It is a great place for socialization
Many people join car clubs to meet new friends and socialize. Speaking with people who have the same enthusiasm for cars can improve your communication skills and boost your confidence. As they are interested in automotive vehicles, they are more likely to exchange insights and ideas with you; hence, you would be more open to discussing such topics with them.
Get valuable motoring advice.
In addition to insights and ideas about cars, being a club member is also advantageous when you have questions about your vehicle.
There is a high chance that you would meet more mechanically-inclined members who can provide you with answers to questions about branding, maintenance, repair, and pricing. Accordingly, car club members experienced with their cars can provide you with several helpful tips on car care and maintenance.
It is an excellent place to learn about car modification.
Most car modifications are prohibited. Such mods include altering the factory setting of the vehicle's CPU there and tampering with the sensors that run the engine and other vital systems. But there are other car mods that you can do to improve your ride further.
Apart from researching which car modifications can be done on your car, getting feedback from your club members is also helpful during your decision-making process. They will not only tell you which minor mechanical and cosmetic car mods you can or cannot do with your vehicle, but they can also give you tips on how to accomplish it correctly and adequately.
Access to cheaper parts and discounted repairs
Joining a car club allows you to access cheaper vehicle parts. Members from different locations can provide you details on the best places to get more inexpensive spare car components and which shop offers discounts for these parts. Furthermore, club members can also provide you with information on reputable shops to get quality repair and discount deals.
Discounts from insurance companies
While routine inspection and maintenance help you keep your car in optimal condition, availing car insurance Ph provides you financial protection if your car gets involved in an accident or gets damaged.
As car clubs are venues for motoring enthusiasts to share their insights and experiences, it is a great place to learn which insurance company provides the best yet affordable car insurance policy based on other members' experiences.
Conclusion
You can get a lot of social and financial benefits from joining car clubs in the Philippines. Not only will you be able to improve your social and communication skills; instead, you will also get advice on how to properly care for your car and save money from maintenance or repair expenses you incur. You can also get information on the best car insurance plan to financially protect yourself from costs that may arise related to your car.
Besides hearing stories from other members regarding their car insurance plans, it is also best to leverage comparison website insurance Philippines when looking for an insurance policy that meets your budget and needs. It makes the process more manageable and efficient.
Looking for an insurance comparison website?
iChoose PH is the leading car insurance comparison site in the Philippines. It enables car owners to make the right decision when selecting a car insurance policy. Visit our website at www.ichoose.ph to view unbiased quotations from some of the industry's leading car insurance companies.