Cases of Motornapping/Bikenapping in the Philippines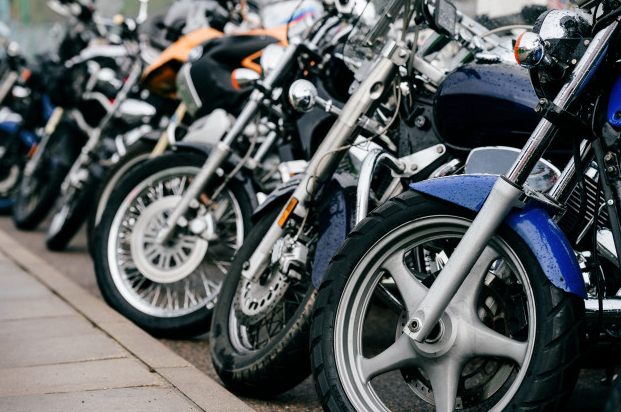 Next to Vietnam, the Philippines is probably the next country in South East Asia with many motorbike users. In almost every street, every corner, every road—big or small, for sure, there is a motorcycle rider just speeding his way and avoiding Manila's 'fatal' traffic situation.
Because of its abundance and sudden rise in number, motorcycles or motorbikes have recently been the common target of thieves. In fact, during the past four years, the highest number of Motornapping or Bikenapping (motor theft) in the country has consistently been recorded.
The National Capital Region Police Office's (NCRPO) Regional Investigation and Detection Management Division (RIDMD) reported that in 2015, over 3,000 motorcycles have been stolen from January-March alone. The figures show a massive 11.89% jump from the statistics during the same period the previous year with only a little over 2,500 units were taken.
According to the Highway Patrol Group (HPG), About 150 motorcycles are stolen every week in Metro Manila alone or an average of 21 per day. HPG spokesman Superintendent Elizabeth Velasquez also reported that in 2014, a total of 11,870 motorcycles were stolen, while 10,771 were taken in 2013.
Despite the numbers being on a steady climb, authorities noticed that one particular type of motorcycle is safe (so far) from the scheming eyes of thieves: the pricey big bike. Ironically, despite its obvious higher returns when sold, these criminals stay away from these kinds because it would be harder to look for buyers of whole big bikes or even its spare parts.
In fact, Chief Supt. Arriaza Subong of the Philippine National Police's Highway Patrol Group (HPG) said that the market for this kind is relatively small in the Philippines.
"It's too expensive. Besides, it's easily recognizable," Subong said in an interview. "There are a few big bikes here compared to ordinary motorcycles. Also, owners of big bikes take care of them well so there is no high demand for spare parts." Moreover, thieves will also have a hard time finding a hiding spot. "It's harder to hide because it's easily recognizable," Subong added.

Their data also indicated that brand-new motorcycles with no license plates and only conduction stickers are particularly vulnerable to motorcycle theft, but, even older models are being targeted for spare parts. "Carjackers think like businessmen. They think of the market and demand for what they are stealing," Subong said.
Because of the alarming increase in this crime rate, the HPG officials have asked lawmakers to intensify the penalties for convicted motor napping criminals.
"Making car theft a non-bailable offense will deter car thieves. Arrested carjackers resume their illegal activities after posting bail," Velasquez said. The members of Congress seem to have heard them plead. House Bill 4544 finally lapsed into law in 2016, one of the first laws to be passed under the Duterte Administration.  The new Anti-Carnapping Act or Republic Act 10883 repealed RA 6539 that was passed in 1972.
This is why having motorcycle insurance in the Philippines should be a priority of riders. Once your insured bike has been stolen, insurance companies pay the insured Php. 45,000–Php. 80,000 for a brand new replacement or Php. 20,000–Php. 40,000 for a used replacement.
While many vehicle owners may think that buying insurance is just an added expense, you should remember that the cost of insurance may be offset by the repairs, replacement, and medical bills after an accident. Keep in mind that motorcycle insurance gives you the peace of mind and protects the most important possession—your life and the life of your loved ones.