Importance of Having the Rider and Passenger Insured Against Road Accidents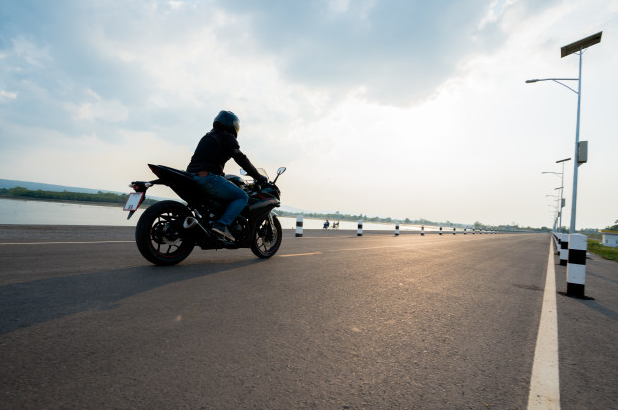 Motorcycles are one of the emerging alternatives in Philippine transportation identity. Today, more and more commuting Filipino are opting to buy motorcycles, scooters, or big bikes compared to the traditional 4-seater car or SUV. Who would want to spend money for a ride, which will most likely be stuck along the world's biggest parking lot, also known as EDSA?
More than that, riding a motorcycle is fun. It symbolizes excitement, thrill, and adventure. The same reason why motorcycles are also more prone to road accidents all throughout the country.
Unlike drivers who sit in the safety and comfort of their enclosed vehicles, motorcyclists are only armed with a helmet and a couple of arm and leg protective gear for their protection. Often times, many motorcyclists don't even wear helmets because of the loose implementation of the laws.
Motorcycle riders are more at risk of being involved in an accident because Motorcycles are small, fast, and maneuverable. These characteristics may seem like towards the positive, but in fact, it's a double-edged sword. They are harder to see on the road. And because of their ability to squeeze in tight spaces they can be overlooked by drivers, especially when taking turns on corners and intersections.
At the same time, two wheels bring less stability and balance. Meaning slight neglect on the road, or a little slip and fall can result in an ugly turn of events.
In times of accidents, motorcycles are more susceptible to greater damages in an accident, with their riders more at risk of having injuries because of the absence of seatbelts or airbags to protect them in case of collisions.
Did you know those motorcycle riders are five times more likely to die in an accident compared with other road users? According to the World Health Organization, vehicle drivers make up 14% of road traffic deaths, while 53% of these fatalities are from motorcycle riders in 2015. In the Philippine setting, this accounts for more than half of the road accidents.
Motorcycles are also susceptible to another kind of danger too: Motornapping or motorcycle theft, which is one of the most common crimes in the country. In fact, authorities have reported 11,870 motorcycles were stolen in 2013.
These factors make motorcycle insurance one of the most valuable things for riders. It does not only provide them with financial protection if they suffer injuries, damages, loss, and theft but also protects other people who are involved, as well. Motorcycle insurance gives you peace of mind and protects the most important possession—your life and the life of your loved ones too.
Just like the compulsory insurance for four-wheeled vehicles in the country, motorcycle insurance can be intimidating too. But, it works just the same. It also provides you the same amount of protection but leveled to the needs of motorcycle riders.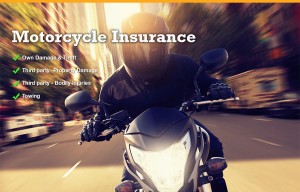 Similar to other vehicle insurance policies, motorcycle insurance guarantees its users protection from all kinds of situations, but with varying coverage and limitations. It is important to remember that not all insurance companies in the Philippines offer coverage and may be called differently.
Generally, Motorcycle Liability Insurance Coverage includes insurance for bodily injury, property damage liability, injuries from an accident, damage to the motorcycle itself, collision coverage, and comprehensive coverage. Some may also include towing and labor costs, guest passenger liability, and vehicle rental reimbursement.
The cost of this insurance also varies and depends on many factors, primarily on the net price of your motorcycle. Insurance companies also consider the following when determining how much you should pay:
– Riding history (Have you had any prior vehicular convictions and claims?)
– Address (Do you live in a high-vehicle crime area?)
– Motorbike type (What kind is your motorcycle? Standard? Touring? Cruiser? Big Bike?)
– Security (What security features or devices you use to keep your bike safe and protected?)
– Modifications (Are there any post-manufacture changes in your motorbike?)