Choosing the Right Travel Insurance for your Long Road Trip [Infographic]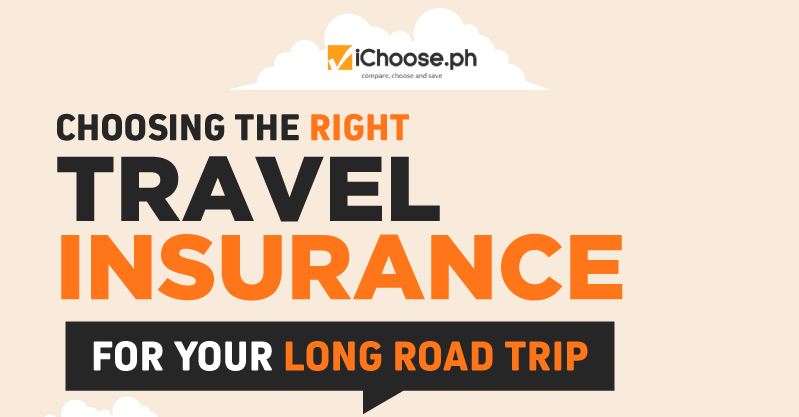 Long road trips are one of the most sought-after activities that people plan to do during the summer season. The primary goal of road trips is to detoxify one's self from the city stress and to spend more time with family and friends only.
However, before hitting down the road, you will have to consider many factors first because the safety of your passengers lies with how well-prepared you are for your road trip. One good way to ensure that you and your family will be safe during the long road trip is by availing travel insurance.
Travel insurance is one of the most important things you'll need for your trip. You wouldn't have a car without car insurance, a home without home insurance, and you can't have a trip without travel insurance. Travel insurance is worth getting since it will provide you with medical coverage when you get sick or injured, reimburse you when your camera breaks, your flight is canceled, a family member dies, and you have to come home if lose a bag, or something is stolen all during your trip.
In this infographic, we will discuss how travelers who are planning for a long road trip choose the best travel insurance for their flights can. Here are the pointers that you should consider: