Common Home Insurance Mistakes that could Be Losing You Money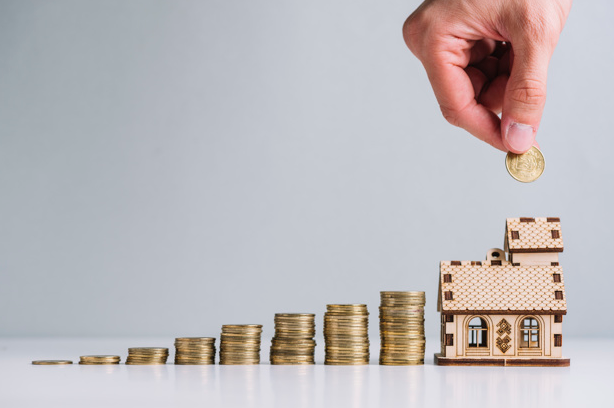 Although a large number of people don't consider getting insured to keep their superstitious beliefs from affecting them negatively or because they don't have enough money for it, some people are already thinking about getting covered. Some people are now investing in non-life insurance to try and keep their properties secured in case anything happens.
One vital non-life insurance is home insurance since it can cover the home, its contents, or both depending on the selected plan's coverage. If a particular event occurs that results in the loss of a person's property, the victim will be compensated for financial security.
Many homes are lost in the Philippines due to earthquakes, typhoons, and fires, which makes securing home insurance a practical thing to do. However, simply getting insured is not enough as people make several mistakes when selecting the appropriate plan for them.
Considering the Cost of the Plan and Not the Value
One common mistake that homeowners commit is considering how much they'll be spending on an insurance plan instead of its coverage. People usually think that merely having home insurance is enough, even if it's cheap.
Many people secure a cheap insurance plan to say that they have one without knowing that many low-priced policies removed many important coverages to achieve a low premium.
Not Doing Your Research
Similar to how people only want to secure home insurance to say that they have one, some homeowners will base their decision-making on the price of the insurance policy and not its coverage. Some people might think that because one plan seems more expensive than others, then it surely covers a whole lot more, which means that the homeowner is more secure with it.
Homeowners must first research on what insurance policy they'll need and see what the plan covers. They can also speak to people who've made successful claims on their home insurance policies to ask for help in selecting one for them.
Selecting which insurance policy is right for you shouldn't be rushed since it will undoubtedly result in you having a plan that doesn't match your needs.
Not Understanding the Policy's Exclusions
Not understanding your insurance plan's exclusions is arguably one of the costliest mistakes one could ever commit since you'll be assuming that you're covered for things you aren't. One homeowner secured herself a home insurance plan without paying attention to the exclusions, so when a fire gutted her home, she and her husband faced difficulties.
Researching before selecting an insurance policy and taking a look at the plan's exclusions will keep you from getting a plan that doesn't provide coverage for the risks in your area. Some exclusions can be confusing, like how one policy might cover damages caused by floods from inside the house and not those from outside.
The problem with insurance policy contracts is that they're written in dull fine print and legalese that people can have a hard time understanding.
Not knowing the risks faced by homeowners in your area
This is one more home insurance mistake many people make when securing an insurance plan just for the sake of it. Homeowners must know which disasters their locale is susceptible to and to select the appropriate insurance plan for their home.
If the neighborhood is frequently flooded or devastated by thunderstorms, then homeowners should get insured for them. It's essential to know all the possible risks present in the area to ensure that the people are financially secure for such situations.
Undervaluing Your Home and Its Contents
Nobody wants to pay more when they have the option to pay less, and many homeowners force this situation to happen by underestimating the value of their properties' value so that they will pay less for the plan. They might think that they were able to save money with it, only to find out when it's too late that the compensation they'll receive is not enough to replace their lost possessions.
Homeowners must work together with a knowledgeable agent to get a reliable estimate on their properties' costs for replacement or rebuilding.
Conclusion
Getting insured is one way to secure one's self financially since it keeps people from spending significant amounts of money to either replace their lost or damaged properties or pay for their medical bills. Home insurance is no different, and people must know about the insurance plan they're getting so that the inured won't lose money in the long run.
Getting underinsured leads to more expenses in the future as you are not covered for a particular event that damages your property. Getting an expensive plan that you don't need means spending large amounts of money on a plan you will never benefit from.
If you're planning to get your home insured or if you need more information on home insurance, then visit our website at www.ichoose.ph or contact us at 875 6677.