What is Covered by Standard Home Insurance in the Philippines?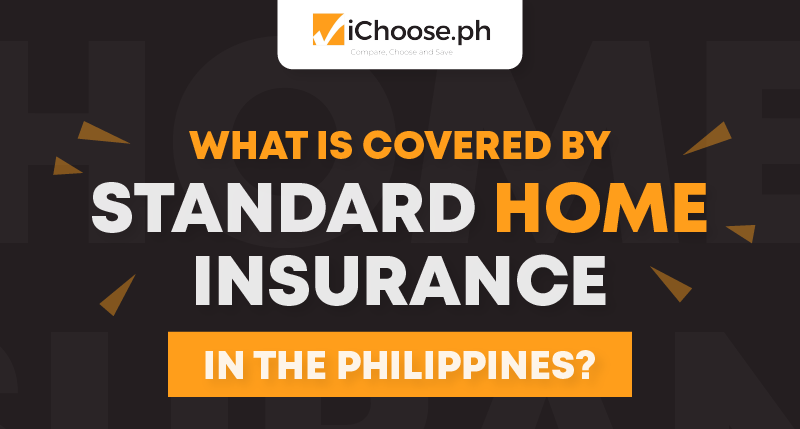 A home is considered the most significant and often the costliest investment a person makes in their lifetime. Thus, it makes sense for homeowners to protect their properties by purchasing home insurance Philippines. Although some people view insurance plans as a liability rather than an asset and a source of funds for contingencies, most homeowners see the benefits of purchasing an insurance policy.
Home insurance is the non-life insurance that provides homeowners a financial safety net, enabling them to protect themselves against financial losses if they lose their property or get damaged by fire, lightning, natural calamities, and other perils.
Benefits of Home Insurance
Aside from the general benefit home insurance provides, there are other benefits that you can get from it when you purchase one, including:
Home insurance can provide you peace of mind and minimize your stress if your property gets destroyed or damaged, as your policy will cover the costs for the rebuilding or repairing of your property.
It can also satisfy mortgage lender requirements. By buying a home insurance policy for your property, you can prove to your mortgage lender that your home has adequate protection against natural calamities or disaster damage and ensure that they will not lose out on the unpaid loan amount.
Standard Home Insurance
A standard or basic home insurance policy in the Philippines generally include two types of coverages:
Coverage for the Structure of Your Home
A basic home insurance policy provides financial protection against home structure loss or damage due to perils, such as fire, lightning, earthquake, typhoon, and flood. It also covers home damages caused by riots, strikes, and other malicious acts.
Furthermore, a standard policy covers costs incurred to reconstruct or fix the home due to broad water damage caused by accidental bursting or overflowing of water tanks, pipes or fittings, or sprinkler leakage.
Some insurance providers also offer extended coverage on their standard insurance policies, covering property loss or damage resulting from smoke, explosion, vehicular impact, and falling aircraft.
Coverage for Your Personal Belongings
Standard home insurance covers your personal belongings like cash and jewelry, as well as other home contents, such as appliances, fixtures, and furniture, if they are damaged or destroyed by the perils mentioned above. Insurance companies provide coverage to your home's contents based on the actual cash (depreciated) basis.
However, there are limits to what types of belongings are covered within an insurance policy. Insurance providers often detail what types of home contents are covered and not in their insurance contracts.
How to Select the Right Home Insurance?
Different insurance providers offer a wide range of home insurance policies. Thus, to ensure that you have the right home insurance for your home, you must shop around to look for the policy that meets your needs. You may use comparison website insurance Philippines like iChoose PH to compare home insurance coverage plans and narrow down your choices, enabling you to select the policy that provides adequate coverage and fits your budget.
iChoose PH is the leading insurance comparison site in the Philippines. It enables consumers to make the right decision when selecting an insurance policy. Visit their website at iChoose.ph to view unbiased quotations from some industry's leading insurance companies.
Read More: Home Insurance Myths You Should Stop Believing