Four Insurance Coverages You Must Have This Monsoon Season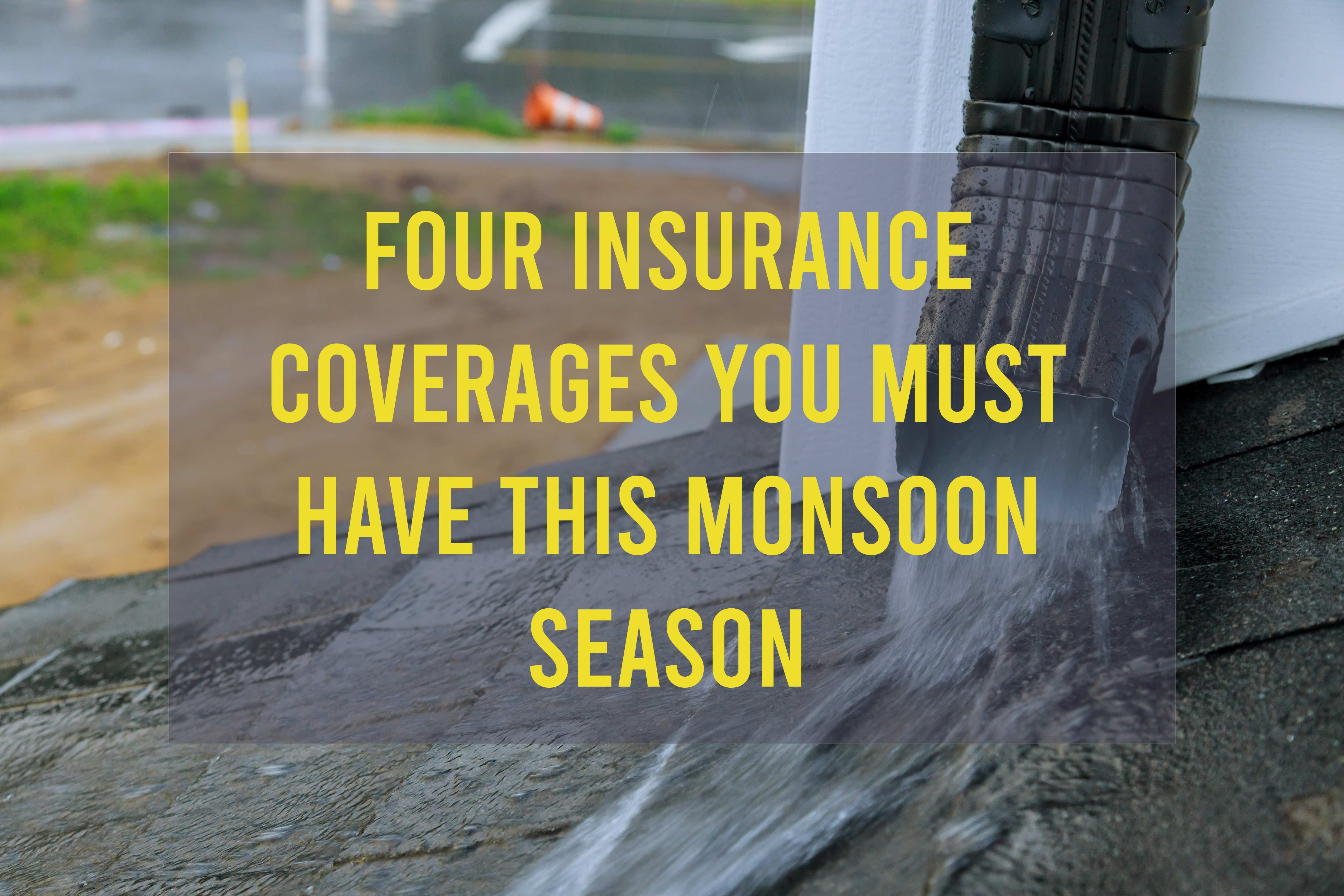 For the Philippines, monsoon can either be a delightful season or a harmful one. Rains bring respite from months of intense heat, but they may also leave losses from destructive storms and downpours. Joint problems may include engine problems for vehicles stuck in floods, excessive damage to properties, and even water-borne or viral diseases breaking out.
Monsoon is yet another season that one needs to prepare for financially. To prevent any financial setbacks, it is essential to protect your health, vehicle, and home by having the right insurance coverage. Below are four insurance coverages you must buy this monsoon season.
Home Insurance
The home is undoubtedly one of the most valuable investments that one can make. It contains valuable possessions, memories, and other belongings. Therefore, it makes sense for homeowners to prioritize taking measures to ensure its complete security. However, the risk of natural calamities, theft, fire, and other unexpected events may still happen, and despite such measures, some things are just inevitable.
Such incidences can directly affect the home and living as well. Having home insurance Philippines can protect a home from unforeseen circumstances. Depending on the availed policy, it can either provide coverage for the home's structure or its contents. Better yet, choose a comprehensive home insurance plan to safeguard both the form and the content of the house.
Car Insurance
When monsoon approaches, most car owners incur significant expenditures due to repairs and heavy maintenance, keeping in mind the unpredictable weather conditions and extreme rainfalls to prevent excessive damage. Therefore, car maintenance should be on compulsion during this season as it is incredibly vital in ensuring that vehicles are in their best condition when driving on the roads.
Unfortunately, the monsoon in the Philippines is far from drizzles as the country is no stranger to flash floods: decreased visibility distance, dangerous road obstructions, and an increase in pavement friction can all lead to an accident. Availing comprehensive car insurance PH is one of the best preventative measures that car owners can make to protect their vehicle and manage losses that such events may incur.
Health Insurance
Of course, getting health insurance in the Philippines should not be restricted to seasons. However, now is the right time to review and compare policies if you have yet to avail a policy. The monsoon is a high-risk season, especially for the overall wellbeing of a person. This is because the said season can result in a higher rainfall rate, puddles, and water clogging. All of which can result in excessive growth of organisms and an increase in infections. An example is mosquitoes that tend to thrive on accumulated water, leading to life-threatening illnesses like dengue and malaria.
Also, road accidents often occur during this time. Cars that may skid and can lead to personal injuries. While car insurance may help pay for damages of the vehicle, it will not be helpful for medication and treatment requirements like health insurance.
Personal Accident Coverage
Personal Accident Cover is under the car insurance policy, which offers compensation for injuries and death caused by a car accident. However, it is not included as a standard on all policies as it is usually added at an extra cost. This coverage is recommended during monsoon as the season poses more risk on the road. If the holder causes any damages or injuries to another vehicle, person, or property, personal accident coverage can provide financial protection. Also, if an accident occurs and another person is to blame, the at-fault's insurer will pay out for any personal injury claims.
Final Thoughts
Filipinos should prepare for the rainy season by having adequate coverage for potential losses due to unforeseen accidents and inclement weather. There is no better feeling than knowing all the things you value most are insured.
Browse and compare insurance policies from different providers with iChoose.ph, a comparison website serving the Philippines, to help you choose the best approach for you and your family.