Debunking the Most Common Myths About Car Insurance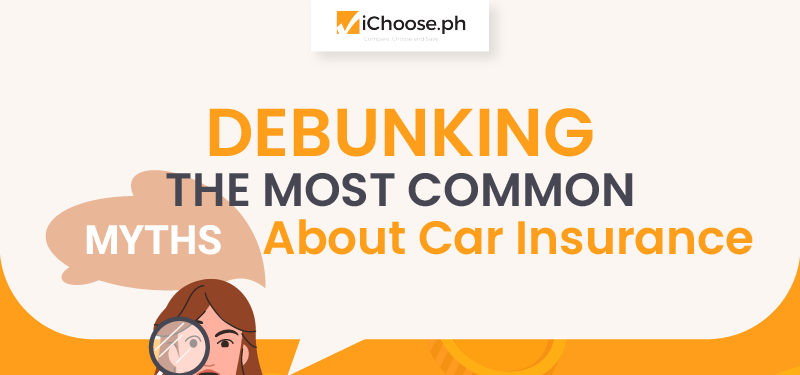 Talking about car insurance Ph is often overwhelming for many Filipinos. Although many people now recognize how imperative it is to have insurance coverage, others are still intimidated by the idea of acquiring an insurance policy. Their reluctance is often rooted in two things: concepts that look complicated and the various misconceptions and false beliefs surrounding insurance.
But their hesitance to acquire an insurance policy, particularly car insurance, can be somewhat risky. Vehicle owners who are driving without a car insurance policy can be faced with the possibility of paying a significant amount of money and the probability of having legal problems in the event of an accident or car collision incident.
If you are a first-time car owner and want to insure your vehicle, you need to research and learn more about car insurance. This includes understanding the factors that affect the payable premium of an insurance policy and debunking the most common myths about car insurance.
Below are some misconceptions about car insurance that you should avoid believing to prevent feeling intimidated and overwhelmed when you consider purchasing an insurance policy.

MYTH: Car insurance is an expensive liability.
FACT: A car insurance policy is not an expensive liability, instead of what many people think. Similar to other insurance products, the payable premium of car insurance depends on various factors. Such include the type and amount of coverage, car make, model, and cost; driving habits and location; and driving record.
It is best to shop around and compare car insurance plans offered by various insurance companies to get the best car insurance policy. Accordingly, you also need to know the risks you are exposed to when traversing Philippine roads to get the insurance coverage you need and avoid purchasing a policy with unnecessary coverages.
MYTH: You do not need car insurance if you drive an old vehicle.
FACT: Whether you are driving an old car or a new vehicle, you must have it insured. The Land Transportation Office requires every car owner to have a Compulsory Third-Party Liability (CTPL) before registering their vehicle or renewing its registration. Section 389 under Chapter Six of the Republic Act No. 10607 or the Amended Insurance Code (AIC), it is stipulated that "no motor vehicle may be registered or renewed for registration without proving that it has acquired an insurance coverage."
MYTH: You only need basic car insurance coverage required by law
FACT: While compulsory third-party liability insurance is the basic car insurance type required by law, it does not provide extensive insurance coverage and has several exclusions. CTPL insurance only covers liability to any third party involved in an accident or incident caused or arising out of the use/operation of the insured vehicle. This means the insurer will pay all sums necessary, subject to the limits of liability stated under the insurance policy, to discharge the assured (policyholder) from liability and assure the third parties involved of immediate financial assistance.
As CTPL only covers third parties involved, you or your passengers are not covered; hence, you will have to be the one to pay for your medical expenses straight from your pocket. In addition, if your vehicle also incurs damages from the accident, you will also end up paying for out-of-pocket repair costs.
To ensure a more comprehensive financial protection against financial liabilities, you should consider purchasing a comprehensive car insurance Ph policy. This type of car insurance covers you against risks like theft, personal accidents, accidental collisions, property damage, fire and explosions, and malicious acts by third parties. Furthermore, with comprehensive car insurance, you can also add Acts of God coverage, covering damage caused by natural disasters.
MYTH: Getting an insurance quote is time-consuming and tedious
FACT: With the ubiquity of smartphones and other electronic devices, and the use of the internet in this digital age, acquiring insurance quotes from car insurance providers has been made easy.
You can use the internet and look for online car insurance comparison websites like iChoose PH to quickly get several car insurance quotes from different insurance companies. This makes it possible for you to expedite the process of shopping around and comparing car insurance policies, making it easier for you to determine the best car insurance plan for you and your vehicle.
iChoose PH is the leading website for car insurance comparison Philippines. It helps car owners to make the right decision when choosing a car insurance policy. Visit our website at iChoose.ph to view unbiased quotations from some of the leading insurance companies in the industry.
Read More: Debunking the Most Common Myths and Misconceptions About Health Insurance