Why Filipino Property Owners Need Fire Insurance in the Philippines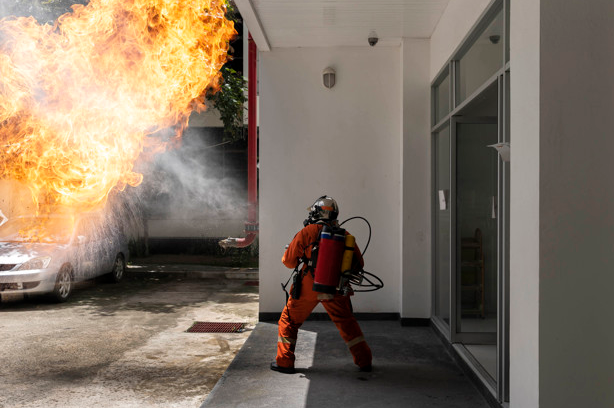 In the Philippines, a house is considered the most valuable and expensive asset, with many Filipino families investing more on properties than other expenses. However, not many Filipinos prioritize protecting their assets despite viewing it as their utmost luxurious investment.
According to a report from the World Bank Group and National Disaster Coordinating Council of the Philippines, the country is one of the most disaster-prone countries in the world, with unusually high exposure to natural hazards. It is also worth considering that it also experiences extreme weather events depending on the seasons. For example, during summer, the country experiences heat waves that can cause fires on lands and properties.
The Bureau of Fire Protection (BFP) has recorded a total of 83,199 fire incidents from 2014 to 2018, with 74,437 structures affected and an estimated PHP 30 billion damage to property.
Despite the rise of fire incidents occurring every year in the Philippines, there has been a decline in demand for fire insurance. The country's Insurance Commission (IC) has reported that there has been a decline of 11,000 policyholders of fire insurance coverage in 2017, with current figures at 1.423 million from 1.434 million in 2016. Many Filipinos choose not to get insured as they believe that they will not likely suffer from fires as they are putting safety precautions in their homes.
Why is fire insurance important?
As defined, fire insurance is a protective financial shield for an individual's property in case a fire occurs. The insurance covers damage, losses, and the cost of replacement, repair, or property reconstruction. It can also help the insured get temporary housing after losing their home to a fire. And, your insurance plan can replace and repair contents damaged by fire.
Getting a home fire insurance Ph is not mandatory for residential properties unless it is financed through a housing loan, such as a Pag-IBIG housing loan, or used as collateral in a loan. On the other hand, commercial buildings must have a fire insurance policy to acquire the Fire Safety Inspection Certificate issued by the BFP. The certificate is a requirement for issuing business licenses for a business to operate in the country.
What does a fire insurance cover?
There are fire insurance policies available for various buildings, such as residential properties, commercial buildings, warehouses, industrial buildings, and general structures like schools, churches, and hospitals. An insurance plan can also cover the contents of a building, such as furniture, fixtures, appliances, equipment, machinery, or stocks.
Although most fire insurance generally only covers accidental fires, some home fire insurance policies cover other catastrophes, such as lightning, windstorm, earthquakes, typhoon. It may also include other allied risks, such as vehicle impact, explosion, riots and strikes, and malicious damage.
Is getting fire insurance worth it?
Some Filipinos view insurance policies as an additional financial burden, so they rely on their faith when it comes to fires and other catastrophes. However, fire insurance plans are not as expensive as people perceive it to be, with fire insurance premiums costing PHP 950 to PHP 2,000 per year for a PHP 1 million coverage. Of course, this would depend on the location and value of the house.
As the saying goes, nobody knows what will happen next. So, it is better to get financial coverage for your valued assets, such as your home. It would give you peace of mind, especially when an accident happens during your least expected moments.
Different comparison website insurance Philippines can help you find affordable comprehensive fire insurance policies for your property. Visit our website at iChoose.ph to see the best fire insurance plan for your house.