Why Do I Need Home Insurance?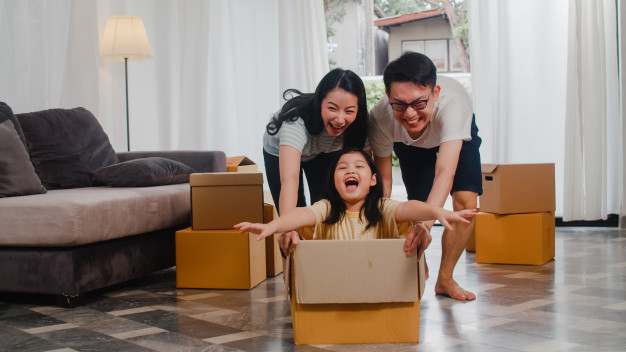 Measuring success depends on an individual's perception. For some, it means having a stable job without anyone's objections about doing what they are passionate about, while others consider success as saving a significant amount of money for their long-term plans.
However, many equate success to building a house of their own. Buying a home is the epitome of a perfect dream for many Filipinos. There is nothing more fulfilling than being able to see their homes come to fruition, and envisioning their family living happily together can be one of the most excellent forms of measuring success.
For Filipinos, a home is one thing they need to check off the list to feel prosperous in life as it is a large investment. It is essential to protect it from risks or damages stemming from unforeseen events.
Purchasing home insurance Philippines can provide coverage from potential losses of a home's structure and contents in a life-altering situation. Many consider it a waste of money, as many feel like they're paying for something uncertain.
Nevertheless, with the Philippines being prone to natural disasters, it is vital to purchase home insurance to avoid a potentially significant financial setback in the future. Below are some of the reasons why homeowners need home insurance.
Protection Against Property Damage
The Philippines is known as a natural passage for most tropical storms in the world and its location being along the Ring of Fire makes it prone to natural disasters. The country has seen many property damages and homes destroyed thanks to storms, typhoons, and other calamities. Irrespective of a home's location, size, and security features, no property is invulnerable in these damaging events.
Having home insurance offers coverage against many natural disasters, including, but not limited to, fires, earthquakes, floods, monsoons, theft, and other weather-related damages. Homeowners should avoid the burden of spending a significant amount of money on repairing a damaged house.
Protection Against Liability
The best benefit of having home insurance is its liability coverage. For sure, being a careful homeowner can help prevent accidents and injuries. However, it does not guarantee that such unfortunate incidents will not happen. In worse cases, it might even harm the neighbors as well as their properties. Other insurance policies, including car insurance ph, includes a provision that can help protect the insured from costly incidents.
A home insurance's liability coverage can help mitigate financial difficulties by protecting homeowners against lawsuits for property damage and injury caused by negligence. It can help cover the medical expenses of a guest injured on your property as he or she can submit a medical bill to the insurance company. However, it does not include paying the medical bills of the homeowner and its family.
Dwelling Coverage
A comprehensive home insurance policy is not limited to protecting only the homeowner's building. If a home includes a garage, deck, shed, and even fence, home insurance can help pay its repairs when damages occur during a covered hazard. It is also called a "dwelling insurance," a part of a homeowner's insurance policy that can help cover the necessary expenses needed to repair parts of a home's structure.
It offers coverage more than just the main structure but also the attached ones. The coverage varies from state to state, covering damages from different events such as fire, vandalism, hail, explosion, windstorms, falling objects, etc. While these hazards are covered by dwelling insurance, it is still essential to check the homeowner's policy to determine its covers.
Replacement of Losses
The additional benefit of getting a home insured is giving financial security by ensuring replacing the insured belongings such as furniture, clothes, electronics, damaged goods, and even jewelry. Depending on the home insurance policy, homeowners can now replace their personal belongings instead of claiming the amount of money equivalent to the loss.
For expensive items and other valuable possessions in their home, the homeowners can purchase a floater in their insurance and insure things in their appraised value. A personal property floater insurance is an additional insurance policy that covers personal property, which provides additional coverage for damages to individual items.
It is Inexpensive
For many people, a home insurance policy is an unwanted additional expense; however, there are low amounts of premiums to get maximum protection for highly valued assets. It is imperative to consult and discuss only with a trusted insurance provider about specific coverage features that suits your circumstances and what works best for your property to ensure such benefits.
For instance, living in a neighborhood without attached structures can help homeowners tailor their insurance policy by cutting out dwelling coverage. Hence, at a reasonable cost, your property is well protected.
It Can Offer Temporary Living Expenses
In the event of a storm, fire, and other disasters that make it impossible for homeowners to stay at home, homeowner's insurance can help pay for the temporary living costs. These costs include rental or hotel payments and even restaurant bills. Some home insurance policies can even provide a temporary place to stay for free.
Additional living expenses coverage is a part of most home insurance policies. The scope for additional living costs depends and may vary according to the insurance company. For instance, with arson and fire incidents, the insurance plan that individuals may prefer to help compensate for damages is the home fire insurance ph.
Offers Peace of Mind
Regardless of the type of property a homeowner owns, property protection is not solely a homeowner's responsibility to bear after selecting their policy. Should risks and losses occur, it is an ultimate peace of mind knowing your assets are well protected, and the insurance company will surely give appropriate compensation.
It is essential not to leave a property without protection even though risks of losses and property damage may not occur. Having home insurance can successfully minimize the impact of those risks. People have several policies to choose from depending on their needs to maximize their benefits. For more information on insurance, visit a comparison website insurance Philippines like iChoose.ph.
Sources:
https://www.allstate.com/tr/home-insurance/why-do-i-need-home-insurance.aspx
https://www.financialexpress.com/money/home-insurance-6-reasons-why-it-is-a-must-for-homeowners/1101447/
https://www.360training.com/blog/importance-of-property-insurance
https://www.iii.org/article/homeowners-insurance-basics