Why Fire Insurance is Important in the Philippines [INFOGRAPHIC]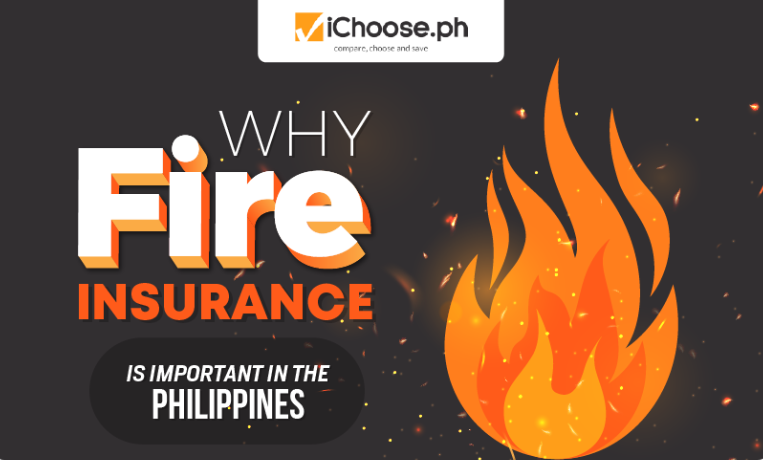 The Philippines is notorious for the frequency of fires that occur all across the country, and that the number of fires increases every March, the Fire Prevention Month.  The Bureau of Fire Protection recorded a total of 83,199 cases of fires occurring from the year 2014 to 2018.
There is an average of around 16,640 fire incidents occurring every year or 45 fires a day. The significant number of fires occurring in the Philippines should be enough to convince Filipinos to get insured, but such isn't the case.
Many Filipinos still leave things to both fate and faith and choose not to get insured to protect their homes and valuables financially.
Despite the frequency of fire accidents and incidents, many Filipinos still believe that they won't likely suffer from fires. People should consider looking for the best fire insurance in the Philippines.

What is fire insurance?
Fire insurance acts as a protective financial shield for an individual's assets in case a fire occurs. Fires can happen at any time due to man-made or natural reasons, and the people must be ready for them. Homeowners can have their homes burned down due to lightning strikes, faulty short circuits, and fire spreading to other households due to a lack of a firewall.
Why Get Fire Insurance?
Some people have reportedly insured themselves and their properties only because it was required of them. People who borrowed money from the bank to build their homes had to insure their property as part of the loan's conditions.
People should not only get fire insurance to comply with requirements but also to protect themselves financially against fires. Residential, commercial, and industrial properties can be burned down, and the damages that will result are financially devastating for the property owners. Fire insurance can financially protect properties and businesses, including any assets and fixtures within.
The following are the benefits one can get from an appropriate fire insurance plan in the Philippines:
Rebuild damages to the property: Fires can cause significant damages to various structures, and fire insurance can cover the costs of rebuilding. It is important to note that the insurance plan can cover structures not connected to the main building like the swimming pool, garage, and other parts of a house.
Provisional housing: Fire insurance can help the insured to get temporary housing after losing the home to a fire, especially if they no longer have anywhere else to go. The insurance provider will cover the costs for the provisional space.
Replacement and repairing of contents: Fire insurance reimburses a homeowner of the repair and replacement costs of damaged household items due to a fire.
Several insurance companies have realized the importance of fire insurance in the Philippines and have made sure that they are affordable for both average families and small-time businesses. It is essential to protect both businesses and properties from a fire, and a suitable insurance policy can do so, mainly since fire insurance works according to the principle of indemnity.
The insured will be paid according to the value of the losses suffered in a fire.
Conclusion
Due to the enhanced community quarantine in Luzon, many Filipinos will be remaining within their homes to protect themselves from getting infected with COVID-19. People might abuse their electronics during the one month of quarantine to keep themselves from getting bored, and such actions can make a home more prone to fire-related accidents.
Filipinos must be sufficiently protected from fires during both the Fire Prevention Month and times when outbreaks and quarantines occur to ensure that their losses will not be too significant should a fire break out.