2020 Ranking Non-Life lnsurance Companies Based on Gross Premiums Written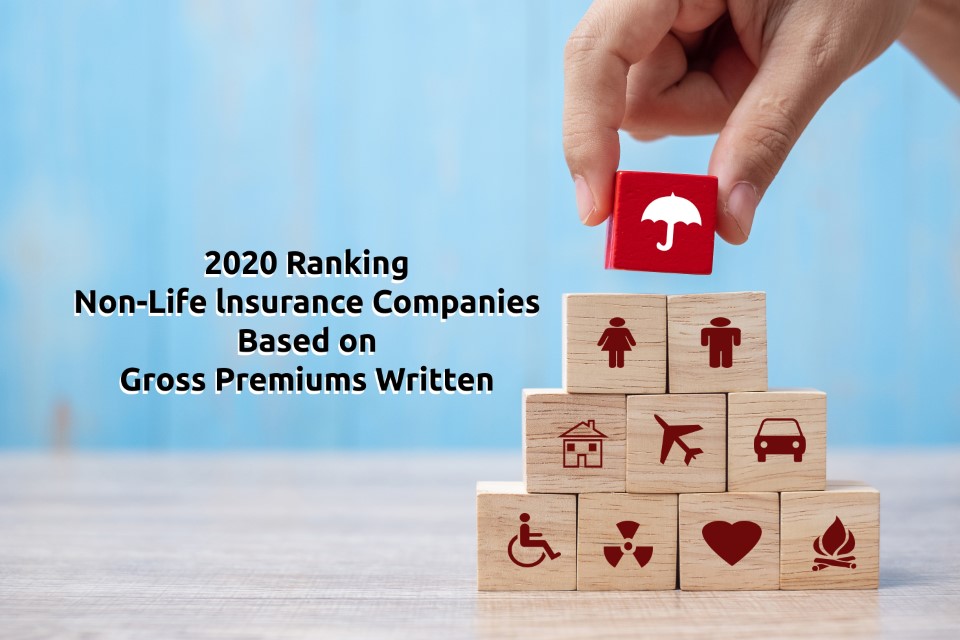 Time and time again, people are reminded how uncertainties can set us back financially. But despite the risks that can ruin savings and potentially impede plans, many still regard insurance as an insignificant intangible product in the Philippines.
However, the insurance industry in the country experienced a sudden increase in the number of insured as many realized the contribution of insurance in mitigating risks, and the industry is poised to grow more significant as the economy continues to recover from the impact of the coronavirus pandemic.
Moreover, there is a growing appreciation for various insurance policies as it plays a vital role in resiliency and recovery during catastrophic events like storms and other natural disasters.
What is Non-Life Insurance?
In simple words, non-life insurance is any type of insurance other than life insurance. Life insurance covers permanent and term policies. On the other hand, a non-life insurance policy can protect people, property, and other legal liabilities.
It is also known as general insurance, which is a policy that can compensate the insured for losses caused by certain covered events. The coverage period for this type of insurance policy typically lasts for a year. The amount that the policyholder must pay depends on the policy coverage and the insurance company's premium rates.
Examples of non-life insurance are health insurance PH, auto insurance, travel insurance, home insurance, etc.
How to Choose a Non-life Insurance For You?
Choosing the type of insurance is a personal decision that will vary from one person to another. Others might need several insurance policies to safeguard their assets and wellbeing. Still, it would help tailor your insurance according to your needs and what you want to protect most. Below are some factors that can help an individual choose what insurance is right for them:
Identify needs – Before finding an insurance provider and choosing insurance coverage, ensure to ask why do you need one. You might consider coverage for your home to protect your car or guarantee financial assistance during health problems.
Choose a coverage – Always check and ensure the policy covers all you want to protect: certain events and other reasons why an insurance company might not provide compensation during unfortunate circumstances. You can also purchase additional coverage should you wish to have better protection.
Select a reputable insurance provider – There are many insurance providers in the Philippines, and you must choose one that is trustworthy and known. Many fraudulent providers scam people leading them to debt. It is also an excellent idea to visit a comparison website insurance in the Philippines to compare quotes from various insurance providers.
In the Philippines, people will not run out of choices for the best and most competitive non-life insurance companies. Such organizations provide the best insurance coverage for their clients, with leading companies continuously providing reliable and excellent services.
If you are looking for the leading insurance companies in the country that will likely help further the insurance industry's growth in the Philippines, look at this 2020 data on the top non-life insurance companies based on gross premium written ranked by the Department of Finance's Insurance Commission.
iChoose.ph, a comparison website insurance in the Philippines, you can conveniently compare insurance from the country's top and trusted insurance provider.
Read More: 2019 Ranking Non-Life lnsurance Companies Based on Gross Premiums Written