MAAGAP Company Profile: What Makes MAAGAP a Good Option For You?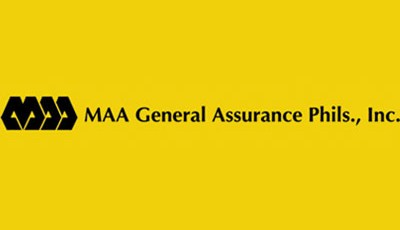 There's a Filipino proverb that goes somewhere along the line of "daig ng maagap ang masipag". In the world of car insurance, this is something true and applicable. With the "bahala na" mentality still running rampant among motorists, it helps to have an insurance company that you could rely on.
Just how much could a damaged bumper, or a small scratch cost? What if you just had an accident with a public utility vehicle, whose driver has no means of paying for the damages? Do you plan on filing a case instead? Knowing the legal system in the Philippines, this is a tricky option.
For iChoose.ph, we make it a point to give customers the best and simplified options. What if you could simplify the car accidents simply by having a product from top car insurance companies? Among the car insurance on our list is MAA General Assurance Philippines (MAAGAP).
MAAGAP was born when its partner in Malaysia decided to expand in other parts of Asia. It's been in full-scale operation since February 2001. With its 14 years of experience in the industry, MAAGAP has the ability to provide different insurance products including car insurance policies for different individuals.
Company Profile
In 2002, in just over a year of operation, MAAGAP was able to already underwrite P350 million. Doing this, the company was included in the list of top 20 non-life insurance companies. Just soon enough, the company has been able to rank 1333rd among the top corporations in the Philippines.
In 2014, MAA General Assurance Philippines was ranked number 14 among non-life insurance companies according to Gross Premiums Written for that year.
MAAGAP was able to extend its reach to local branches including a branch in Binondo, Manila. Here, MAAGAP was able to reach out to the different insurance needs of the Chinese Filipino community. Given the number of businesses that need different insurance products, it was a crucial first step for the company. Its second branch was opened in Cebu City, just after a few months after its launch in 2001.
After a few years, as the company continued to grow, the company was able to open branches in Dagupan, Pangasinan, and in Bacolod as well.
Offering a smooth claims procedure
Claims procedure for MAAGAP clients is easy. Among the documents that you'll have to prepare to include a photocopy of registration and official receipt, police report, photocopy of your driver's license and receipt, notarized affidavit of what happened, a repair estimate, and a copy of your insurance policy together with the receipt. Also, the company will request photos showcasing the extent of the damages.
Within 24 hours, the Letter of Authority will be issued to an accredited motor shop. The cash settlement claim, on the other hand, will be released within four working days.
Why choose MAAGAP?
If you have plans of making the right move in protecting your car, it is a good call to choose a company like MAAGAP. They have simplified claiming process, not to mention, they've been around for more than a decade. And lastly, MAAGAP is a company that has continuously grown. They have performed well together with top insurance companies. And for these reasons, iChoose.ph has provided its products as an option to our customers.