Common Mistakes to Avoid When Buying a Car Insurance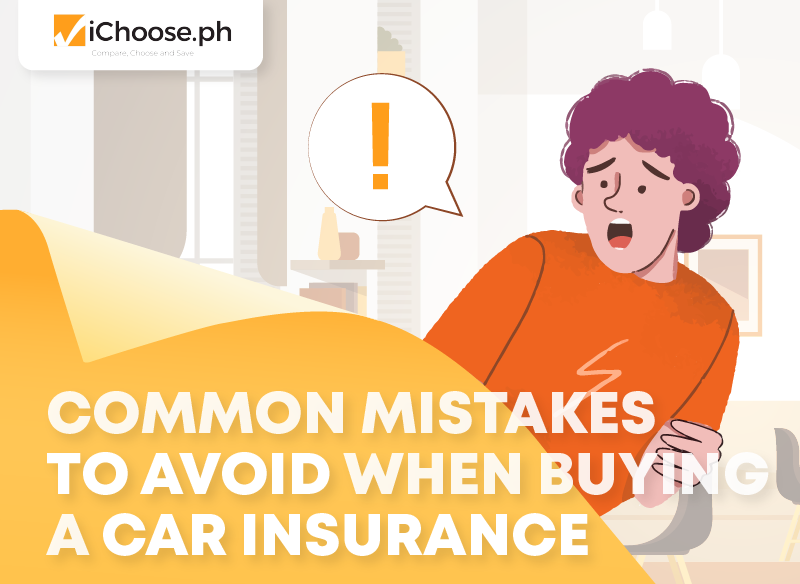 Car insurance provides vehicle owners and drivers peace of mind when dealing with the financial aspects of getting into an accident. It helps them pay for vehicle repair costs, property damage, and hospitalization fees, among other things.
There are two types of car insurance:
(1) Compulsory Third-Party Liability or CTPL insurance Philippines, which provides coverage for death indemnity, bodily injury, permanent disablement, and medical expenses of third parties involved in an accident; and,
(2) comprehensive car insurance Ph, provides vehicle owners more coverage, aside from those included in CTPL insurance. It offers protection against risks like loss, theft, property damage, personal accidents, accidental collision, fire and explosions, malicious acts by third parties, and damages caused by natural disasters (Acts of God).
You will need to purchase a CTPL insurance policy as this is a requirement when you register your vehicle or renew its registration. It is also wise and sensible to buy comprehensive car insurance to get more protection.
Aside from knowing the factors that can affect your payable premium, it would be best to avoid certain things when insuring your car.
Here are five of the most common mistakes that you should avoid when purchasing an insurance policy:
Buying a Policy with the Cheapest Premium
Most people who are on a budget are being calculative with where their money goes. Finding something you need at the lowest price may often make you feel delighted; however, this should not be the case when buying car insurance.
It would be best to buy your car insurance policy based on its offered coverages, not because it is cheap. If you do end up buying an insurance policy with the lowest premium, you need to learn why it is low-priced and what coverages are not included.
Not Getting Enough Coverage
Drivers often focus on the insurance premium they are going to pay when considering buying car insurance Ph.
As mentioned above, you should not be purchasing a policy because it is cheap. This is because ample insurance coverage is often traded in for the low policy price. Hence, you may end up having little protection from your insurance policy.
Moreover, you should also consider opting for additional coverage, such as Acts of God. By having Acts of Nature insurance coverage, you can have additional protection if your vehicle gets damaged by animals, earthquakes, fire, flooding, volcanic eruptions, landslides, or typhoons.
Not Sharing Accurate Information with The Insurance Provider
Some people give a few white lies or hide information to reduce their insurance's payable premium. However, offering misleading information can be disadvantageous to you. Insurance companies typically do background checks on their clients. Thus, if the personal information you provided them does not match the data they have collected, they may either give you a higher premium or void the policy you will be buying.
Buying a Policy Without Understanding the Policy Contract
Car insurance Philippines is a contract that has specific terms and conditions. Insurance companies provide their clients with Policy Wording, which details everything about the insurance policy, including insurance cover and claim settlement.
When you have decided which insurance policy to buy, it is crucial to understand everything printed on your contract. Go over your policy's terms and conditions with your agent, and discuss it from top to bottom. This helps avoid instances where you might be surprised when making a claim.
Not Comparing Policies
Not comparing insurance policy inclusions and prices can lead to insufficient coverage. Ideally, it would be best to spend time shopping around and comparing policies to ensure that you are getting a good deal – adequate insurance coverage at an affordable cost.
You can speak with insurance providers directly and look at the car insurance policies they offer. Consequently, you can also use a comparison website insurance Philippines to compare policy coverages and rates. With only a few clicks, you will see the various insurance policies and rates offered by different insurance providers.
iChoose PH is the leading car insurance comparison site in the Philippines. It enables car owners to make the right decision when selecting a car insurance policy. Visit our website at www.iChoose.ph to view unbiased quotations from some industry's leading car insurance companies.
Read More: The Advantages and Disadvantages of Buying Bank-Repossessed Cars