Why Health Insurance is the Ultimate Peace of Mind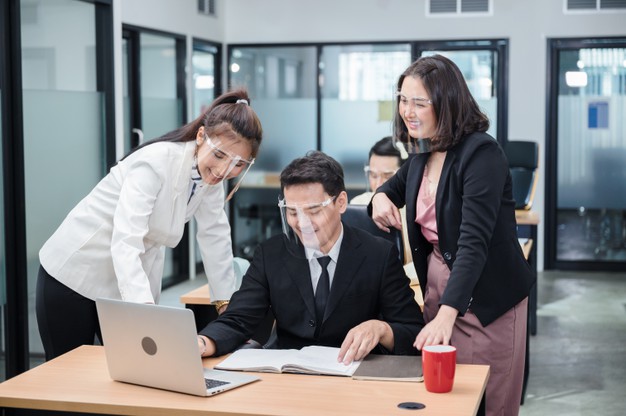 Regardless of age, career, or lifestyle, taking care of health should be a top priority. However, remaining in good health is easier said than done.
The challenge of stress, the temptation of unhealthy foods, and preventing a sedentary lifestyle is an arduous task that requires effort and dedication. As such, it is discouraging for many to keep up with a healthy regimen streak.
Furthermore, healthy living does not depend on those factors alone as the environment we live in is a significant factor in posing a threat to one's health, especially with the on-going coronavirus pandemic that gave rise to the need to take extra care of health.
Considering the present situation and all the distractions happening today, anyone would want to constantly seek for tranquility. Additionally, getting sick is out of everyone's control. The threat of uncertainty for accidents and illnesses tend to hamper one's enjoyment in life and obstruct the possibilities of adventure.
Perhaps the price for peace of mind when such difficulties occur is purchasing health insurance ph. Living life to the fullest without the anxiety and worry for the future is possible with health insurance.
Here are some of the reasons why health insurance Philippines is an excellent investment for peace of mind.
Protects You From Unexpected High Costs
Given that it is impossible to steer clear of diseases and accidents, people worry about how much they need to pay if they fall ill and require hospitalization. While health insurance does not guarantee a cure, it does protect people from financial ruin stemming from hospital bills and other health care benefits.
Aside from being a mechanism for financing, health insurance also comes with various benefits such as annual check-ups and consultations with healthcare professionals, thus preventing catching possible diseases at the onset.
 Safeguard Savings
People often overlook the importance of health in preserving hard-earned savings. Many have an optimistic approach that being careful means nothing terrible will happen. They fail to consider the high healthcare costs they need to pay to get treated.
Without proper coverage, lifelong savings may all go to hospital bills, medications, doctor fees, and other services needed for recovery. As a result, affecting the long-term plans people have in store for the future, and when the need for financial coverage arises, it can be very stressful for an individual.
Preparedness
People without health insurance receive less medical and timely care resulting in worse health outcomes, which is a significant burden for them and their families. Over time, risks can change, and without warning, they might hit a person unexpectedly. Unforeseen emergencies can limit access to medical care and provisions.
However, health insurance offers preparedness with better access to hospitals and clinics with timely services even at short notice. Depending on a specific plan, it can cover various benefits such as laboratory tests, surgery, and even doctor's appointments. Many insurance companies work with a wide range of insurance partners that can offer coverage to the insured.
Ensure Sufficient Coverage
In the Philippines, the Philippine Health Insurance Corp. (PhilHealth) is mandatory for Filipinos ages 60 and older regardless of their social and economic status. Employees also have their employer's health coverage benefits. Though useful, its scope and coverage are limited. Also, it might not be tailor-made to suit the specific needs of an individual.
Besides, people may be left uninsured when they lose or change their job.  Purchasing individual health insurance can cover expensive medical bills and lessen the worry for potential debt when a disaster occurs.
Offers Coverage for Critical Illnesses
The treatment cost of a critical illness requires a significant amount of money, requiring extensive medical care. Without emergency funds or adequate savings, it could leave a patient with costly medical bills, and it is a tremendous burden to pay the bills out of pocket.
Fortunately, many insurance health plans offer critical illness insurance. Such coverage can provide financial assistance against life-threatening diseases such as cancer, stroke, organ transplants, etc.
Cashless Treatment
It will not be worrisome to find cash or out-of-pocket payments during hospitalization. Various insurance providers collaborate with multiple hospital networks and settle the necessary expenses on the policy holder's behalf. Of course, availing of this benefit requires getting admitted to the insurer's network hospitals.
Many factors have a severe impact in today's world that may cause significant illnesses and medical conditions. Knowing that you have protection against such a dreadful situation can give comfort and give peace of mind, not just for yourself but for your family as well.
In selecting the right health plan suitable for your needs, it pays to shop around and look for a trusted website for health insurance comparison Philippines.