5 Ways to Look After Your Mental Well-Being During a Pandemic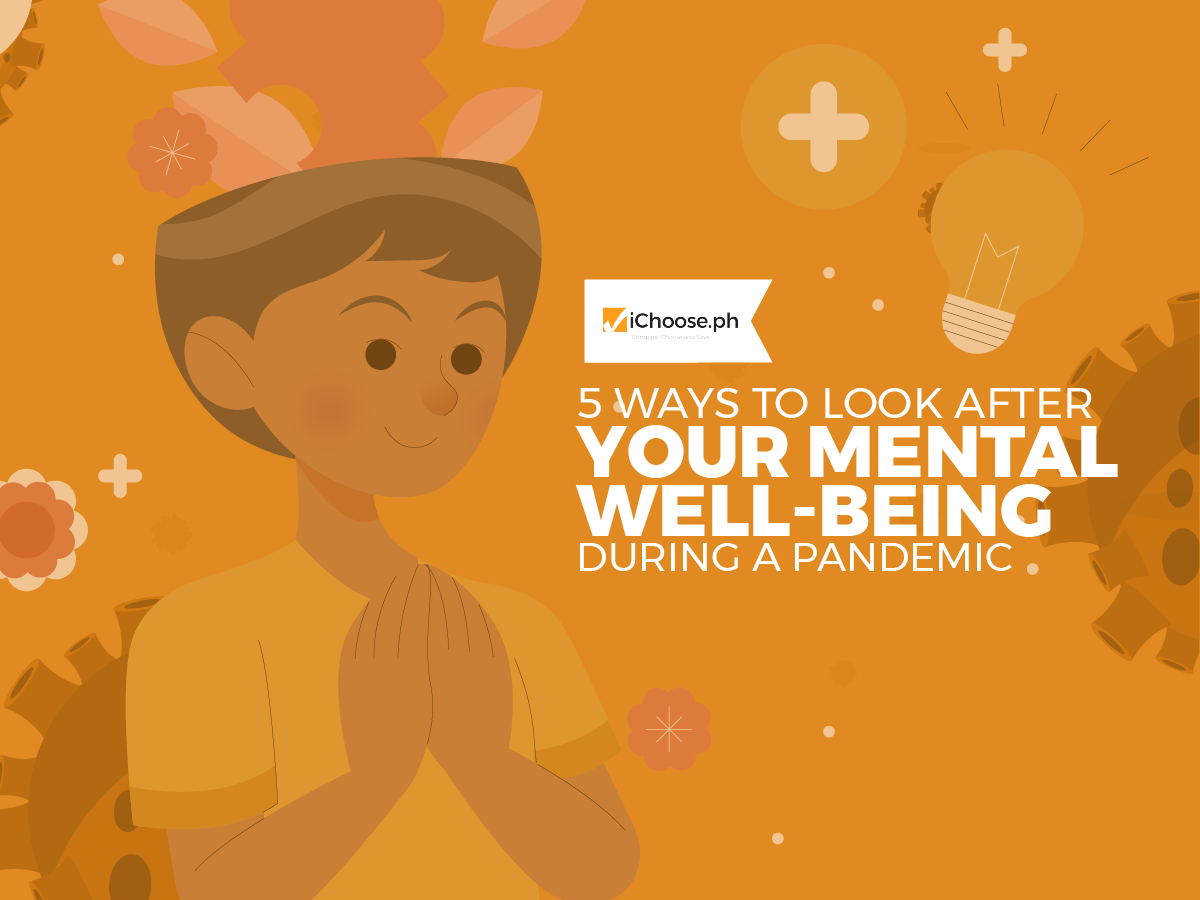 More than a year since the World Health Organization announced a pandemic, there is still fear and anxiety about the novel coronavirus. Accordingly, the continuous implementation of quarantine protocols and social distancing measures also adds to the stress and anxiety of people as it makes them feel overwhelmed and more isolated.
Therefore, it is crucial to practice self-care during these times. It would be best if you implemented strategies to boost your physical health and boost your mental well-being.
Here are five behaviors and habits you can practice to improve your mental health:
Get Enough Sleep
An adequate amount of sleep is crucial for your physical health and your mental well-being. Though your brain and body stay active while you sleep, sleeping on time and for a healthy duration is required for several brain functions.
Good-quality sleep can help you keep your stresses in check, allowing you to improve your mood and be more patient and focused on doing your daily tasks. Consequently, not getting enough sleep can make you more sensitive to the effects of your stresses, which increases your tendency to be less patient and ramping up your reactions to specific situations.
Eat Intuitively
Aside from getting good-quality sleep, intuitive eating can also boost your mind and improve your mood. Eating well does not mean restricting yourself from any specific food or counting your calorie intake; instead, it is a practice in which you eat foods with a stress-lowering effect and avoid mindless snacking of stress-inducing food.
For example, if you are a person who is particularly stressed or anxious, it would be best to limit your caffeine intake as caffeine can make you feel anxious and tense. Conversely, when you need some energy boost, reach for high-protein snacks like hard-boiled eggs, veggies, and Greek yogurt, instead of eating carb-heavy snacks as you might experience an energy crash after eating them.
Do Some Activities You Enjoy
Another way to look after your mental well-being is by setting time aside for yourself. Taking some time to relax or unwind by doing activities that you enjoy can help you improve your mood and relieve your stresses.
Diverting your mind from your stresses, whether by baking, exercising, reading, watching films and television series, will help you recharge and prevent all-out burnout.
Improve Social Connection with Your Family and Peers
According to research, social interactions can improve a person's physical and mental well-being. While gatherings are limited during the quarantine periods, you can still interact and connect with your family and friends through digital platforms.
Taking some time to talk with your loved ones will increase your happiness levels and boost your self-esteem as you can share your concerns with them. They can support you when you are not feeling too great amid the current pandemic situation.
Limit News Consumption and Social Media Usage
While it is vital to stay informed about the current health crisis and critical updates in the area you live in, it is also essential to balance your news consumption about COVID-19. Repeatedly reading, hearing, and watching COVID-19 news can be overwhelming and affect your mood and increase your anxiety about the situation.
Look after your well-being by managing or limiting news consumption and using social media mindfully. Find balance in keeping yourself informed without consuming too much information to help you cope with the anxiety it may bring you. It would be best to check the news at regular times but not continuously throughout the day. In addition, it is crucial to get information from sources that you can trust.
Conclusion
It is not easy to navigate the new normal; many people are still facing typically stressful and overwhelming challenges, which results in them showing strong emotions and irritability.
Anxiety and depression, among other mental health problems, often do not go away on their own; you must find a way to deal with it and reduce its effects on you. You can try the five ways mentioned above to look out for your mental well-being amid the pandemic.
Furthermore, financially protecting yourself by availing of health insurance Philippines is another way to lessen the stress and improve your well-being in the new normal. A health insurance policy can financially cover you and your beneficiaries in the event of untimely sickness or demise.
It is worth remembering that health insurance providers offer different types of insurance policies. Some may go beyond paying for laboratory tests, physical examinations, and preventive care, providing additional coverage for mental health, hospitalization, and rehabilitation.
Utilizing comparison website insurance Philippines can help you select the best health insurance policy for you. Visit our website at www.iChoose.ph to see the ideal coverage plan for your health and financial protection.
Read More: Importance of Health Insurance in PH, Especially in Coronavirus Pandemic