iChoose.ph Hub now open at Festival Mall Alabang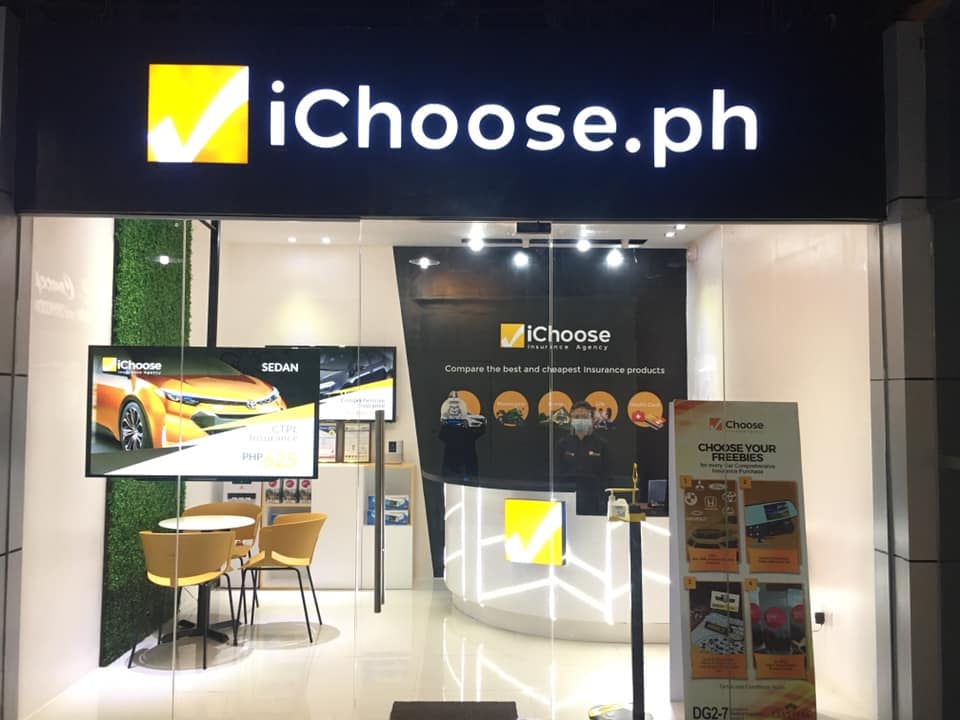 Not all insurance companies offer the same insurance products or cater to the same customer base. Thanks to iChoose, a leading car insurance comparison website in the Philippines, finding suitable car insurance has never been easier.
iChoose is well-connected with some of the leading and highly trusted insurance companies and leading people in e-commerce throughout the Philippines.
iChoose.ph Hub at Festival Mall Alabang
iChoose has several shops in some selected malls to create a deeper connection with their clients, and now, a new iChoose hub is open for business at Festival Mall Alabang.
Festival Mall Alabang is located in Filinvest Corporate City in Alabang, Muntinlupa. It is considered the premier shopping, dining, and recreational destination in South Manila.
Insurance products such as Comprehensive Car insurance, CTPL insurance, Health insurance, Home insurance, Travel insurance, and more are now available to purchase here.
Rest assured that the hub, like their other shops, is operated by a team of experienced consultants capable of providing customers with reliable and viable information regarding insurance products in an understandable manner.
Getting your insurance policy is more manageable should you decide to head over and purchase insurance that will fit your needs. You can head over to the nearest iChoose hub and wait while your policy is being issued.
Insurance hubs make insurance more convenient and accessible for the market. Additionally, as iChoose continuous to innovate and bring insurance within people's reach, expect more hubs soon.
Get insured now!
Unforeseen events that may result in death, injury, and damage or loss to a property can be overwhelming, especially without an insurance policy's backing. In a world where uncertainties are part of daily living, insurance ensures people will receive protection from the unexpected.
The insurance industry has seen significant changes over the years, with more and more insurance companies emerging to help people manage risks. The progression of technology has also aided its growth, making it more accessible.
Advancements in technology helped further data security, service quality, and transparency. Today, customers can file claims and access insurance quotes, policies, agents, and companies with a few taps on their device's screen.
However, as much as it is advantageous to have many different reputable insurance companies out there, it can be hard to choose one. When looking for a comprehensive car insurance PH or any other insurance policies, it is essential to compare choices and evaluate them before deciding.
iChoose.ph can help you find what insurance is right for you. Buying one at a physical store such as a hub can give you a sense of security if you are not comfortable buying one online. Another benefit is learning new products in the market and having an expert to guide you in making a wise purchasing decision.