Things to Consider Before Purchasing Home Insurance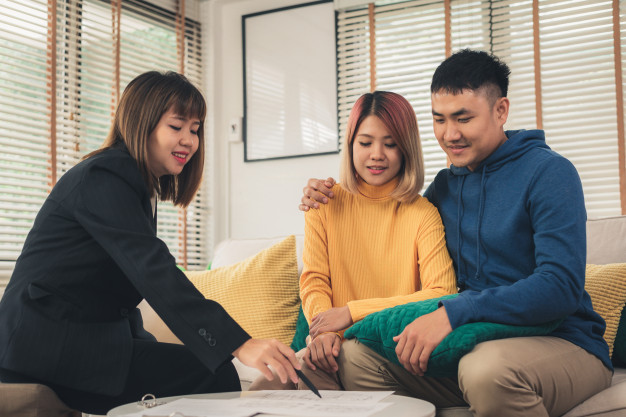 As we go through life, settling down, raising a family, and even starting a business might happen. Hence, the importance of planning for the future increases.
Purchasing a home is perhaps the first step in achieving one of the many long-term goals that people aim for, as owning one is a smart investment and an asset. However, the reality is we live in uncertain times. Chances are, your plans might go south, or unforeseen tragedies might alter your life, threatening your financial security.
A home is perhaps one of the most significant purchases a person can make, with years spent saving for it, and contains valuable possessions and memories accumulated overtime. Losing one due to perils or paying for damages from natural disasters can result in devastating financial consequences.
As such, choosing to insure your home is a smart decision that can guarantee financial protection, saving homeowners from any financial hardships when their property gets damaged.
Before purchasing home insurance Philippines, here are some of the things you need to consider:
Shop Around
With a multitude of insurance companies, there are a wide variety of coverage plans available. Shopping around can help ensure your premiums based on your circumstances are worth paying for and realize substantial cost savings. It can also give people the chance to compare insurance quotes from various providers.
You can visit a comparison website insurance Philippines to find what suits your needs and adequately assess your rate. Many people are satisfied with paying premiums without looking around for better deals for people with an existing insurance policy. There are instances where people may find themselves paying for more than they should, and it is best to shop around every so often.
Type of Insurance
People have the option to choose whether to insure the building or just the contents. For more security, they can avail a more comprehensive plan that will cover both. Generally, a standard policy can cover damages caused by criminal activities such as vandalism and theft, lightning, and natural disasters common in the Philippines. A home fire insurance ph can cover property damage and other losses homeowners may suffer from fire.
Building insurance covers the property's structure, including garage or sheds and permanently attached fixtures. On the other hand, contents insurance can cover all the home items, including valuable possessions such as jewelry and furniture. In some policies, it can also cover the insured and people's medical expenses in case of potential injuries that happened on the property.
Exclusions
One may expect that a home insurance policy covers any damages and losses in a home. However, there are some exceptions that insurance providers deny, such as earthquake, flooding, neglect, war, ordinance or law, intentional or preventable loss, and more. It is best to carefully read exclusions typically found after the main coverage section of a policy to be aware of your coverage plan's scope.
Depending on where you live, you might require coverage more than offered in your policy. It is an excellent idea for extended coverage for optional items for people living in places susceptible to flooding or earthquakes. It might increase premiums: however, it may come in handy given worse-case scenarios.
Assessing Property Value
Homes have different values depending on the type of valuation, which may affect home insurance. Many factors can change the home value, including location, age, building materials, size, and condition. Chances are, there has been a recent increase in your home's value, and it is essential to be aware of such changes.
If you lose your property or are damaged, you must know the number of repairs and replacement costs. No one wants to lose property and get it fixed to find out that it was only insured for less than its actual value.
Deductibles
Deductibles are the amount the insured needs to pay out of pocket on each claim. Paying deductibles is usually negotiable. A lower deductible means lower out of pocket costs in filing a claim with a higher premium.
In contrast, a higher deductible means increased costs for a covered claim: however, premiums will be lower over time. Consider what amount you can personally afford when choosing the deductible amount. This way, you will prevent emptying your savings and can be beneficial in case of other emergencies.
Like any other legal documents, it is essential to read and understand an insurance policy's contents thoroughly. Before purchasing insurance, visit iChoose.ph and get a free quote for more information regarding price ranges and quotes from different insurance companies.
Sources:
Why Is Homeowners Insurance Important?
What are insurance exclusions?
Nine things to consider when buying your home insurance