Tips on How to Save on Car Insurance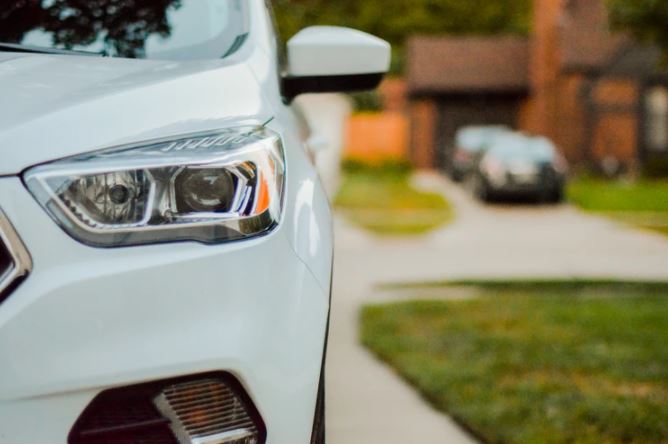 Every individual's driving experience needs adequate support from car insurance. It is essential to have one as the Land Transportation Office in the Philippines requires Third-Party Liability insurance before a driver can register his vehicle.
It is prudent to get car insurance ph considering risk is an everyday reality for many Filipinos. More so, the inherent danger of driving along the Philippines' highways and the number of vehicular accidents only seem to increase over time. Hence, exposing drivers to risks that they have no control of in their day-to-day driving.
Having car insurance is wise and sensible: however, there is no denying that it is an extra expense for driving. Various factors can determine the costs – from what kind of car you drive, your driving record, the type of coverage you have, etc.
By knowing these factors, you can strategically lower your auto premiums. It is essential to review your insurance coverage at renewal time if it follows your needs. Subsequently, follow the tips below to reduce your auto policy's expense.
Compare the Rates of Car Insurances
By comparing car insurance rates, a driver can obtain a better car insurance deal. Several factors influence the insurers to set their rates differently, and even a small decrease in the percentage of insurance rates can help save significant amounts. It is advisable to ask recommendations from friends or relatives with their experiences and, in your due diligence, research different insurance companies before choosing which fits your needs best.
An excellent and most convenient way of comparing insurance rates is online. A comparison website insurance Philippines can allow drivers to find car insurance deals to suit their needs for affordable prices. Keep in mind that the "lowest price" is not always what is best for a driver. It is imperative to ensure that the company you select is trustworthy, and the insurance agents are hands-on with your queries.
Negotiate Better Car Insurance Rate
It is your right to ask if you feel your provider can offer a better deal as an insured. In case you feel like your rates are rising, call customer service or a local agent and ask about the different factors that might be directly contributing to your rates. A brief discussion about your policy with an insurance agent may provide solutions to your concerns.
Additionally, you can compare insurance rates from different companies using the same coverage of the policy. If you find a more suitable provider, use this as leverage in negotiations with the insurers. Often, the providers will be keen to give you discounts on the condition of you staying with them. Initially, an agent or representative may not adhere to your request: however, persistence can pay off, especially if you are a longtime customer.
Drive Safely
One of the most significant factors that can affect the cost of insurance is perhaps the driving history. Having a good record can lower your premium by avoiding accidents and traffic tickets, meaning being in an accident or having traffic violations means you are subject to higher premiums. Also, auto insurers are aware of the significant amount they need to pay during a claim for the people they insure with a history of negligence resulting in bodily harm and accidents.
The risk involved with covering for people with a poor driving record prompts the insurers to be vigilant in tracking such problems. Thus, keeping in mind to drive safely is the best defense against a possible increase in car insurance prices. Minor offenses such as speeding infraction will not lead to a rate increase. However, significant violations will do, and worse, an insurance company may cancel the policy.
Consider the Car You Own
The cost of a car is one factor that serves as the basis for insurance companies in insuring. High-end vehicles have higher possibilities of theft and break-ins. Cars with plenty of horsepowers are also highly likely to be in an accident than those known to be safe. Another thing that insurers look at is how well a vehicle can protect its occupants and the damage it can inflict on another car in the event of a car accident.
If a car has a higher chance of inflicting significant damage, insurers may charge for liability insurance, increasing premiums. Moreover, many auto insurers even offer vehicles with features that reduce the chances of potential theft and those with high-quality safety equipment.
Maintaining a Good Credit History
Insurance companies consider credit history in setting premiums. Credit scores refer to how well individuals handle their money. According to research, people who effectively manage their finances and credit make fewer claims. Hence, having a good credit record can cost the insurers less expense. Consequently, insurers are more likely to offer lower costs considering your credit history proves you pose less risk.
If you already have a good credit history, practice maintaining good credit habits and ensuring that it will pay-off in long-term savings. However, it is essential to know that insurers are generally not allowed to increase premiums using low credit scores. Nevertheless, having a good credit score can ensure savings.
Ensure the Right Coverage
Sometimes, your insurance premiums can rack up because of the coverage of the policy you are paying. For sure, it is the responsibility of insurers to offer the most protection possible for the customer. However, not all of it is necessary concerning your circumstances. A variety of auto insurance coverages are available, and it is essential to know how they differ from each other to determine which suits your needs best.
The different coverages include Liability Coverage, Property Liability Coverage (BIL), Property Damage Liability Coverage, Personal Injury Protection (PIP), Collision Coverage, and Comprehensive Coverage.
Make Use of Car Insurance Discounts
A policyholder should take full advantage of the variety of discounts that insurance companies offer. An example would be a discount for responsible drivers without at-fault accidents and never filed a claim for a specified period. This excellent incentive can also encourage drivers to drive safely and avoid risky behaviors behind the wheel.
Contact your insurer to discover additional discounts you can obtain. Some may even allow bundling deals for even significant savings.
Avoid Car Insurance Policy Lapse
Many people suffer the consequences of letting their car insurance lapse. Irrespective of the situation, many factors may lead people to forget about paying their premiums, especially when money is tight. Your rates will dramatically increase, and it will be overwhelming to pay it upfront.
Furthermore, traveling with a lapsed policy means you are no longer meeting your liability requirements and, therefore, driving illegally.
As a policyholder, you may feel like you are paying way too much for your car insurance in the Philippines. Fortunately, some tips and options can help you pay less. Remember, it is not your obligation to stick with your first choice of insurer, and you are welcome to choose another who you feel will benefit you more.
Sources:
https://www.forbes.com/sites/robertberger/2017/12/10/11-quick-ways-to-save-money-on-car-insurance/?sh=1a5062824a88
https://www.comparethemarket.com/car-insurance/content/negotiate-car-insurance/
https://www.iii.org/article/what-determines-price-my-auto-insurance-policy
https://www.iii.org/article/how-can-i-save-money-auto-insurance
https://www.moneymanagement.org/budget-guides/save-on-car-insurance
https://www.experian.com/blogs/ask-experian/how-having-a-good-credit-can-save-you-money/