A Complete Guide to Filing a Car Insurance Claim in the Philippines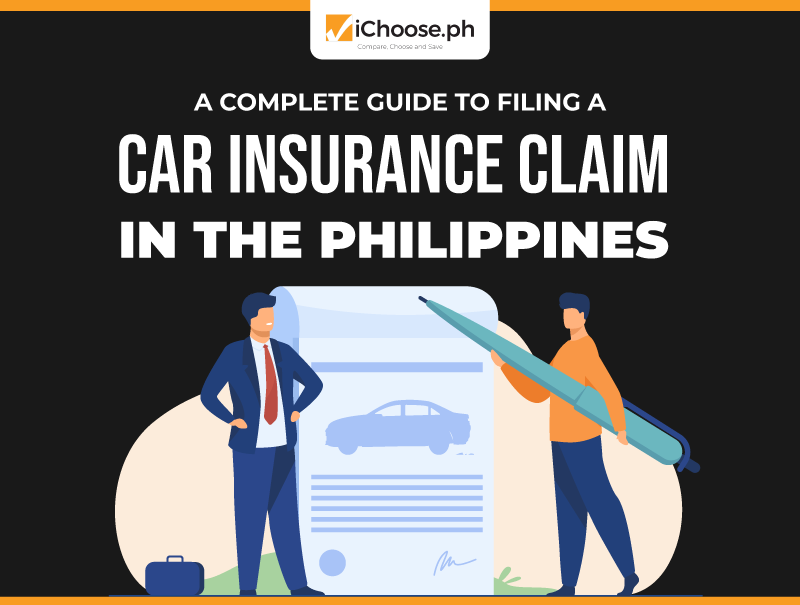 Despite practicing safety precautions on the road, accidents can still happen. While having a car insurance Ph prepares and financially protects you from possible road mishaps, merely acquiring one is not enough. You also need to know what you must do when you get involved in an accident and file for an insurance claim. Being informed of how you must deal with these situations can help you during the claims process.
What to do During Vehicular Accidents
Check for injuries.
Check yourself as well as your passengers to see if anyone has incurred injuries. Call for medical assistance immediately if someone is hurt. You may also dial the MMDA hotline 1-3-6 for a medical team and a traffic investigator to go to the scene of the accident.
Take pictures of the accident.
After checking if anyone is hurt, you must make sure to document the accident by taking photos that show both vehicles (including license plates), your vehicle's damage, and the area where the accident occurred. These pictures will allow you to support your insurance claim.
Do not block the traffic.
After securing photos from the scene, you must move your vehicle to the side of the road to avoid disrupting traffic. However, if you cannot move your cars, you need to stay in the incident area until the investigators arrive. To alert other motorists on the road, turn on your hazard lights and use flares or cones if you have them.
Remain calm while interacting with the other driver.
Remain calm while talking to the other driver so you could exchange relevant information: name, address, contact information, insurance details (insurance company and policy number), driver's license number, and license plate number. You must also not the make, model, year, and color of the vehicle involved in the incident.
Acquire a police report.
Whether it is a minor or a major accident, it is better to call the police or go to the nearest police station to make a report. A police report is one of the requirements your insurance provider will ask for when you file an insurance claim.
Undergo a medical examination.
If you get injured during the accident, you must secure a medical certificate that indicates the extent of your sustained injury and the necessary treatment or medication. Your insurer will ask for you to submit the certificate if you file a claim for bodily injury.
How to File a Car Insurance Claim
Step One: Contact your insurance provider.
After documenting the accident and speaking with the other party involved and the investigators present at the scene, you can now proceed with filing a car insurance claim. Contact your car insurance provider immediately, and they will walk you through what you need to do.
Step Two: Provide the necessary documents to file for a claim.
Your insurer will ask you to present specific documents when filing a car insurance claim, including:
• Accomplished insurance claim form
• Police report
• Pictures showing the vehicle damage and the accident scene
• The estimated cost of repair from your insurer's accredited repair shop
• Photocopy of your Driver's License with an official receipt
• Photocopies of the vehicle's Motor Vehicle Registration Renewal (MVRR) official receipt and Certificate of Registration
You must also note that your insurer will ask you to prepare other documents depending on the nature of your claim.
Step Three: Follow up on your insurance claim.
The process of filing an insurance claim can take as long as a month for some insurance companies. It comes as they will conduct a thorough investigation and assessment on the vehicles involved in the accident and validate the documents you submitted.
Step Four: Bring your car to an accredited repair shop.
When your claim is approved, your insurer will issue a Letter of Authority (LOA), a needed document for the repair shop to commence with the repair. Once the LOA has been released, you can now bring your car in for repairs.
What Are the Reasons Your Car Insurance Claim May Be Denied?
While filing a car insurance claim will help you avoid paying expenses for damage repairs or medical expenses right from your own pockets, not all claims are approved by insurance companies. There are specific cases when your insurer may reject your claim or do not provide you with a Letter of Authorization (LOA). Here are some reasons that might disqualify you from filing an insurance claim:
• The type of vehicle damage you are trying to file a claim with is not covered under your insurance policy.
• The damage to the vehicle is intentional.
• The car has damaged parts before the accident.
• Doing unlawful activities such as driving under the influence of alcohol or illicit substances or driving without a license.
• Unpaid premiums.
• Insurance fraud was committed (for example, providing fake documents to support insurance claims).
• The policy is named under a person who is not driving the car when the accident happened.
Hence, to avoid getting denied when filing a car insurance claim, review your policy's inclusions and exclusions. It helps you understand what your car insurance policy is supposed to cover and when you can file an insurance claim.
Furthermore, to ensure that you get the necessary protection from your car insurance when involved in an accident, you must acquire car insurance with comprehensive coverage. When looking for comprehensive insurance coverage, it is vital to compare car insurance Ph policies and evaluate them before deciding.
iChoose PH is the leading car insurance comparison site in the Philippines. It enables car owners to make the right decision when selecting a car insurance policy. Visit our website at iChoose.ph to view unbiased quotations from some of the industry's leading car insurance companies.